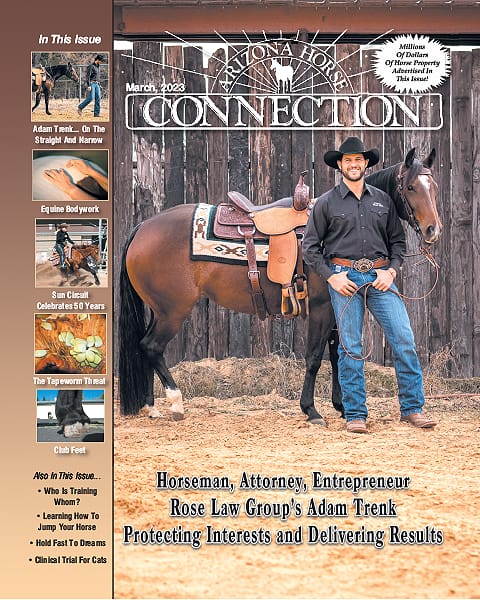 By Trudy M. Zeiler | Arizona Horse Connection Magazine
"If horses are your business, or just a passion, Adam Trenk, Esq., can keep your interests on the 'straight and narrow.'" That's how Arizona Horse Connection magazine kicks off its in-depth profile of Rose Law Group's partner and director of equine law.
Horseman: "Trenk can provide top-tier legal advice to entrepreneurs from any walk of life, but his favorite pursuits are when he lends his expertise to fellow riders or horse owners."
Attorney: While "equine-related legal advice he gives often pertains to the transactional elements of the horse industry," he "is also available to assist with disputes, including issues with horses bought, and or sold where there has been a breach of terms."
Entrepreneur: Trenk "acquired the historic saddle and tack company Billy Cook Harness & Saddle Manufacturing, Inc. in 2019" and "has worked to rebrand the company 'Genuine Billy Cook Saddles.'"
More from 'The Law Horse': Trot on through for insights from Trenk on establishing and managing equine properties, and on dealing with encroachment on the equine lifestyle. Also learn about his "business beyond horses" — as an industry advocate for the urban aviation industry as well as the other big hat he wears as co-chair of Rose Law Group's cannabis department.
Click here to read more in Arizona Horse Connection Magazine! (Pg. 8)