By Rose Law Group Reporter
(SCOTTSDALE, Ariz.) – Rose Law Group pc, the largest woman-led law firm in Arizona's history, is proud to announce Andrew Turk as the new Chair of Litigation at the Scottsdale-based firm.
Turk has gained nearly 30 years of litigation experience and works tirelessly on behalf of businesses and business owners in commercial litigation, including contract disputes, trade secrets, unfair competition, and more.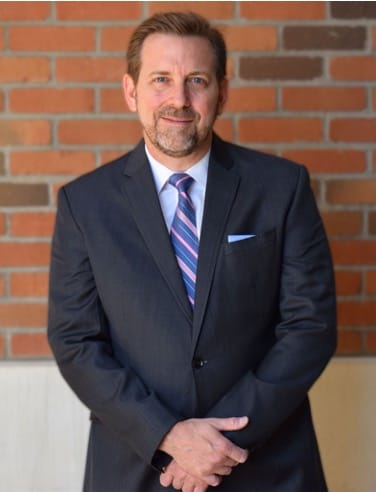 Turk has continuously been named one of America's Best Lawyers and the Southwest Super Lawyer for commercial litigation since 2013. He's also been recognized as one of America's Best Lawyers in construction litigation since 2019. Additionally, he has been twice named one of the Top 100 Attorneys in Arizona and has been an Adjunct Professor at the Sandra Day O'Connor College of Law since 2013.
"I am honored to now be serving as Rose Law Group's new Chair of Litigation," said Turk. "For the past 30 years, I've been developing relationships and working closely with my clients to help achieve their goals. I'm excited to continue that journey here at Rose Law Group and now lead the litigation department."
During his career, Turk has sat on the bench presiding over more than 15 jury trials, scores of civil, criminal, and juvenile hearings, and over a hundred settlement conferences as a volunteer judge pro-tem. Turk's experience as a pro-tem allows him to serve in a neutral role during private mediations and arbitrations. He is able to provide alternative dispute resolution services whenever applicable.
An accomplished writer, Turk has also been featured in recent publications including The Arizona Litigation Guide (6th ed. 2020) and The Arizona Attorney in November of 2020.
"I am proud to have the opportunity to add a Superstar litigator like Andrew Turk to our already impressive team here at Rose Law Group," said Jordan Rose, Founder and President of Rose Law Group. "Andrew is one of the most well-rounded litigators I've ever had the pleasure of working with and he is a tremendous asset for our firm. From his credentials and caseload to his volunteer work, he is a great leader for our litigation department."
Turk graduated summa cum laude from Arizona State University in 1988. He went on to receive his JD from the University of Washington in 1992.
Over the years Turk has also volunteered with a number of other organizations including the Foster Care Review Board and Valley Youth Theatre. He is also very proud to have a comic book character named after him.