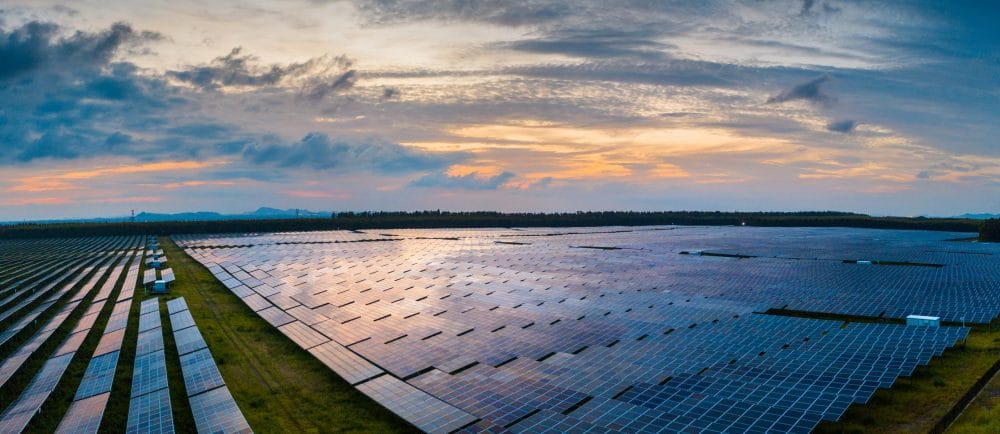 By Caroline Yu | Your Valley
Visualizing Arizona's desert landscape, the blazing hot sun rises to the front of the mind; and with government interest in creating more renewable energies, it begs the question of how much solar energy could be developed within the state.
In an April 20 news release, the U.S. Department of the Interior discussed its updated plan that is in line with the Biden-Harris administration's goal "to permit 25 gigawatts of renewable power on public lands by 2025."
Through these efforts, the Bureau of Land Management made forecasts on additional renewable energy activity, identified improvements to energy corridors in the western states and renewed and updated a policy to improve the processing of solar and wind projects on public lands.
As it stands, the majority of Arizona's solar resources are on public land managed by BLM. However, energy developers interested in these projects are what matter the most in accomplishing these goals.
Derek Eysenbach, renewable energy project manager at the Bureau of Land Management Arizona, talked about the bureau's part in approving the required permitting to further support the national goals of bringing about increased renewables.
At the Arizona Solar Energy Industries Association, there are high hopes for an increased number of solar projects in the coming years. Court Rich, vice president of the AriSEIA board of directors, spoke of the capacity for additional solar projects. "Our utilities are planning for significant expansion, and I think there's tremendous potential for more and more solar to be built every year," Rich said.

Utilities believe there is endless potential to develop more utility-scale solar projects as well as residential ones, Rich said. AriSEIA, the largest solar industry group in the state, supports utility-scale and rooftop solar for all Arizonans by advocating for policies that support the implementation of clean energy and battery storage."Well in addition to not being polluting, it's literally the lowest cost resource right now, so it just makes good economic sense to do it as well," Rich said.