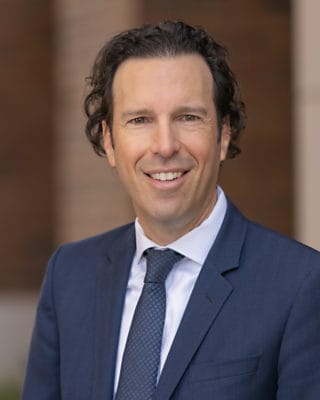 By Melissa Rosequist | Scottsdale Independent
Prominent Scottsdale attorney Court Rich has been selected to join city of Phoenix's electric vehicle ad-hoc committee.
The committee's goal is to evaluate and develop recommendations to Phoenix City Council that will create conditions necessary to transition to electric vehicle use.
"My vision is to be able to help Phoenix be a national leader by adopting policies that will help streamline the development of EV charging infrastructure, making it faster and cheaper to install the infrastructure we need to clean our transportation sector," said Rich, who is co-founder of Scottsdale-based Rose Law Group pc and a local resident.

"I love to hike Camelback Mountain, and my goal is to one day soon be able to hike to the top and look out over the city and not be peering through the ubiquitous brown cloud that hovers over Phoenix."

–Court Rich, Rose Law Group Partner and Director of Renewable Energy and Regulatory Law Depts.