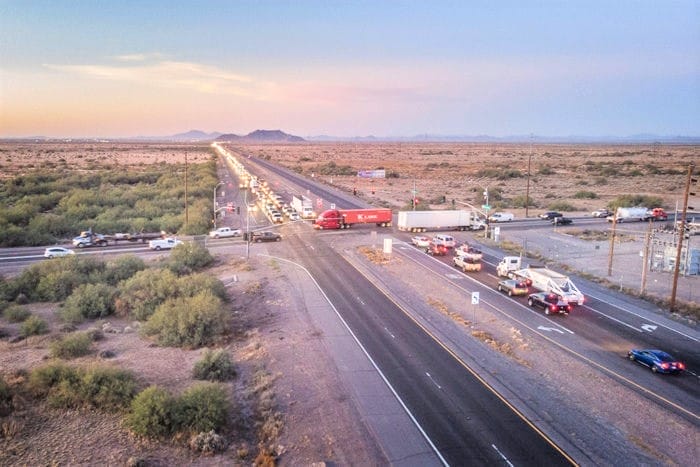 Disclosure: Rose Law Group represents a coalition of property and business owners throughout Pinal County who have worked to bring new transportation infrastructure to the county
By Raquel Hendrickson | InMaricopa
Almost from the moment voters approved Prop 416/417 in 2017, Pinal County has been in court trying to put it into action. A ruling handed down today from the Arizona Court of Appeals is a step toward that goal.
Prop 417 created a sales tax as the funding mechanism for countywide road improvements, including the widening of State Route 347. It is part of the county's Regional Transportation Authority.
The Goldwater Institute, a conservative think-tank, sued the county, saying the proposition violated taxpayer rights, in the case Vangilder, et al. v. Pinal County, et al. The tax court agreed. However, today's ruling from the appeals court overturned the tax court judge's ruling.
"We find the Prop 417 tax to be valid," Judge Kenton D. Jones wrote in the court opinion. "The RTA's authorizing resolution does not change the substance of the question posed to and approved by the voters; the tax, by its terms, applies across all transaction privilege tax (TPT) classifications; and the tax includes a valid, constitutional modified rate as applied to the retail sales classification. Accordingly, we reverse the order invalidating the tax."
Mayor Christian Price said while the tax court is legitimate and important, that ruling involved only one judge. He said the Court of Appeals had three judges and a much larger staff to tackle the complexities of the case.
"It is a very big validation," Price said.