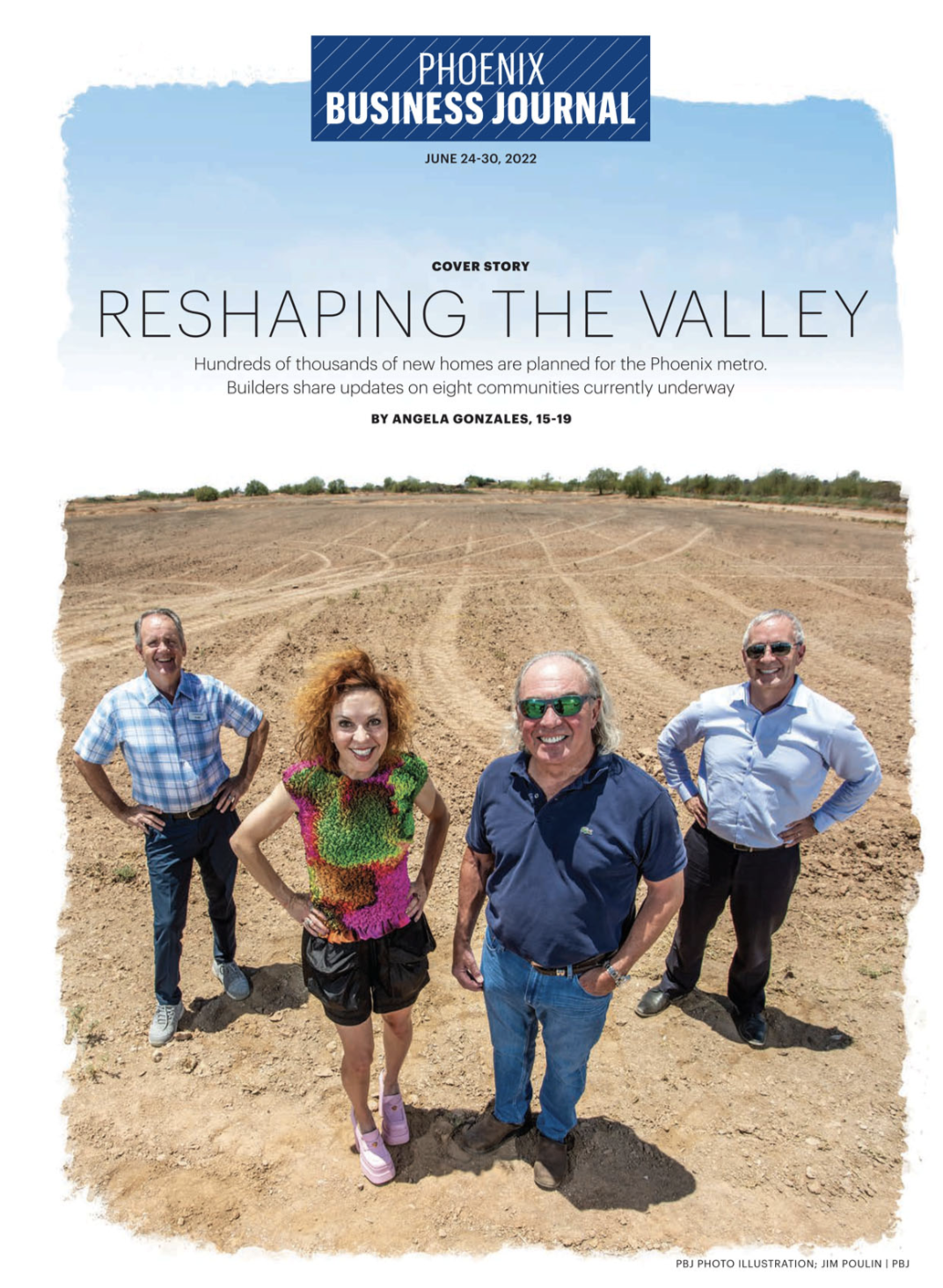 (Disclosure: Rose Law Group represents Brookfield Residential, Lennar, Taylor Morrison and Toll Brothers.)
By Angela Gonzales | Phoenix Business Journal
Despite a recent slowdown in home closings and homebuilder permits, the Valley's housing market is still undersupplied as more people continue to move to the region.
Remarkably, the Valley only has about 28,000 finished lots available for homebuilders to build on and another 35,000 lots under development, according to Zonda housing market research firm's first quarter field survey…
Unlike many other states, Arizona is known for building master-planned communities with rich amenities, said Jordan Rose, founder of Scottsdale-based Rose Law Group and a long-time zoning attorney who was instrumental on the Hawes Crossing project.
"We have so many instances of a really great lifestyle being created by these master developers who then bring in multiple quality homebuilders to create a real lifestyle and family oriented and energetic community," she said.
Read the full subscription story from the Phoenix Business Journal.