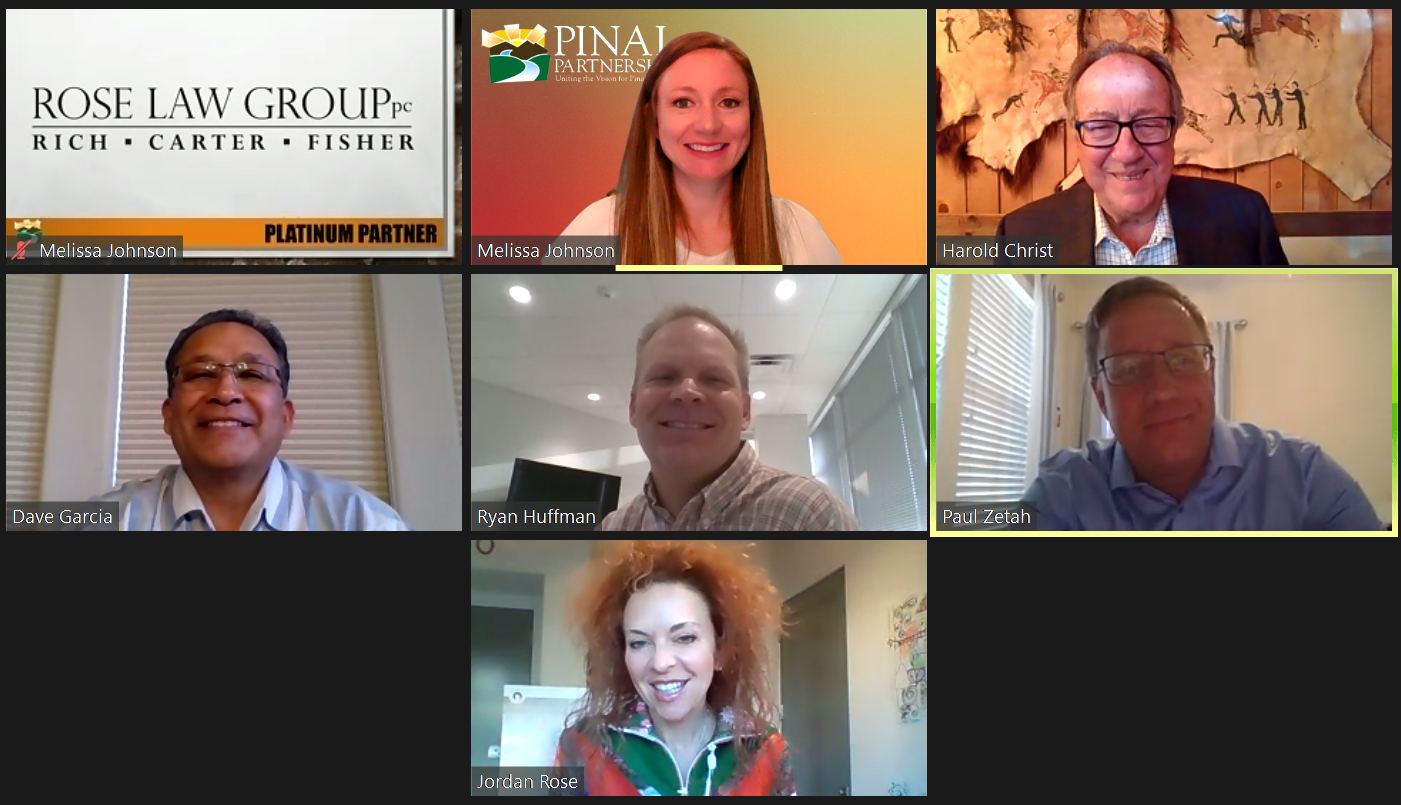 By Aaron Dorman | Pinal Central
COOLIDGE — Not even the pandemic could stop the building boom in Pinal County, according to some high profile developers.
With the construction of new homes, especially with the filling out of "zombie" subdivisions left over from the recession, the county has continued to see a steady rise in home ownership.
At a talk on Friday morning moderated by Pinal Partnership, three developers discussed their market and why homes valued at $200,000 or above are in high demand.
"We are seeing a tremendous amount of housing demand that none of us can keep up with," said Ryan Huffman, division president of Richmond American Homes.