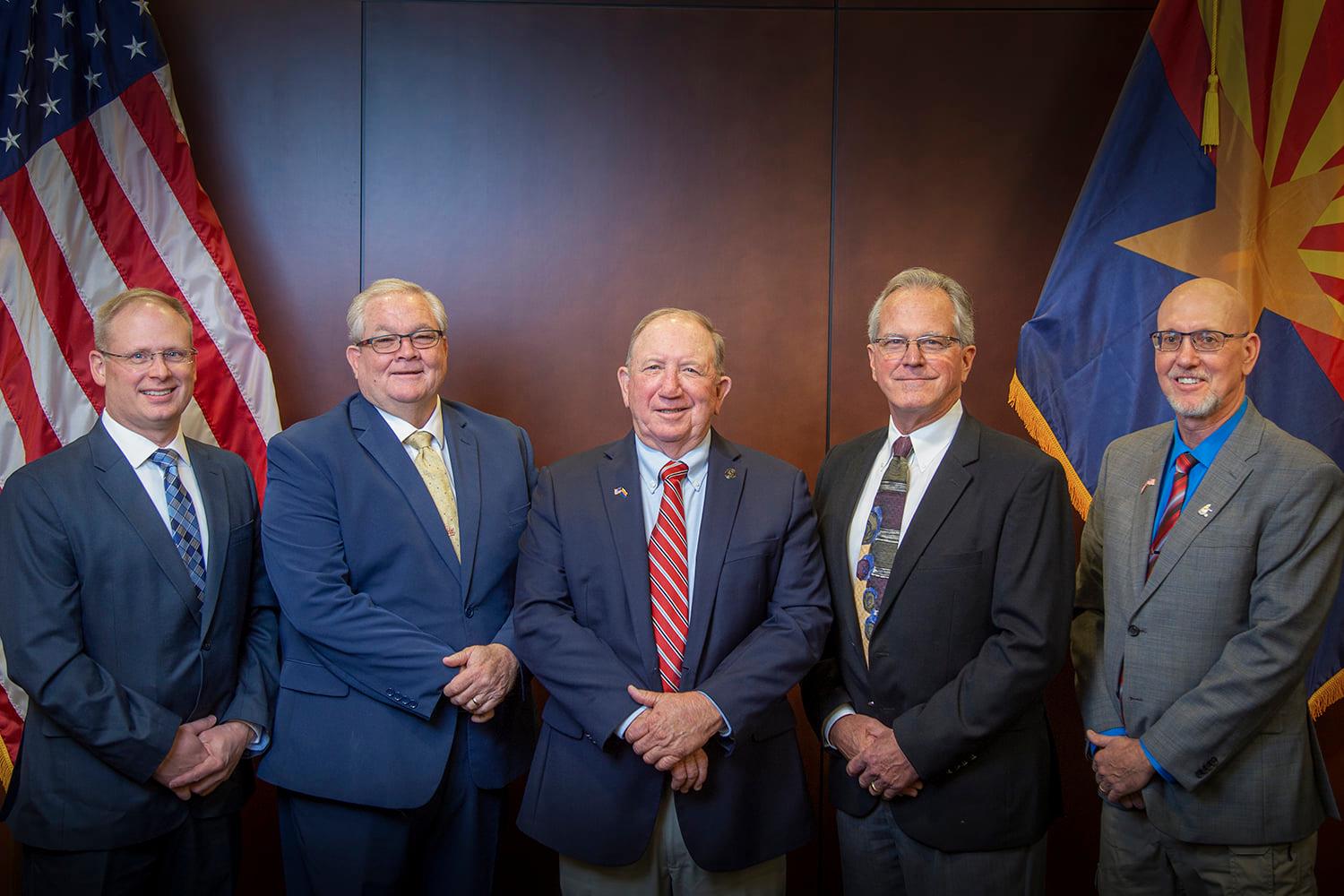 Photo via Pinal County Board of Supervisors Facebook
By Mark Cowling | Pinal Central
FLORENCE — It's exciting to see Pinal County transition from an economy reliant on new homes to one based on manufacturing 21st-century products, Board of Supervisors Chairman Steve Miller said at Friday's Pinal Partnership meeting.
"I think at some point here Pinal County is going to become a manufacturing hub — everything from Lucid to Nikola to other entities that are eyeballing this county, and not just the Casa Grande area," Miller, R-Casa Grande, said.
"I hope that anything we pass or any direction we take doesn't just benefit any one district. It should benefit the entire county. I want to see us kind of convert our economy to something different than — don't get mad at me everybody — homebuilding. It's all good, but we just cannot rely on that as our only source of economics. I think we're slowly transitioning over."
"It's kind of remarkable, we've got five business people that are serving as our elected county supervisors," Jordan Rose, moderator of the Pinal Partnership breakfast, said.