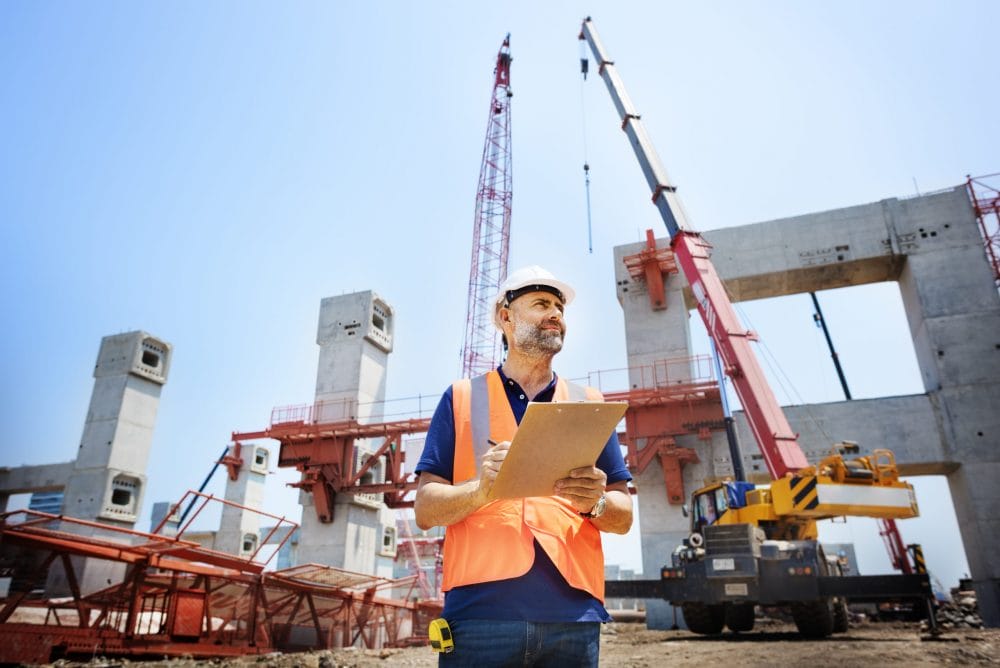 By Madelaine Braggs | Rose Law Group Reporter 
The industrial sector is flocking to Pinal County. The historically rural area has exploded with construction in the last 20 years and could soon be a metropolitan hub comparable to living in Phoenix or any of its suburbs. According to the latest Pinal Partnership panel, moderated by Rose Law Group founder and president Jordan Rose, manufacturing facilities and commercial developments are driving that growth.
Here's a look at three major industrial projects with the power to transform Pinal County.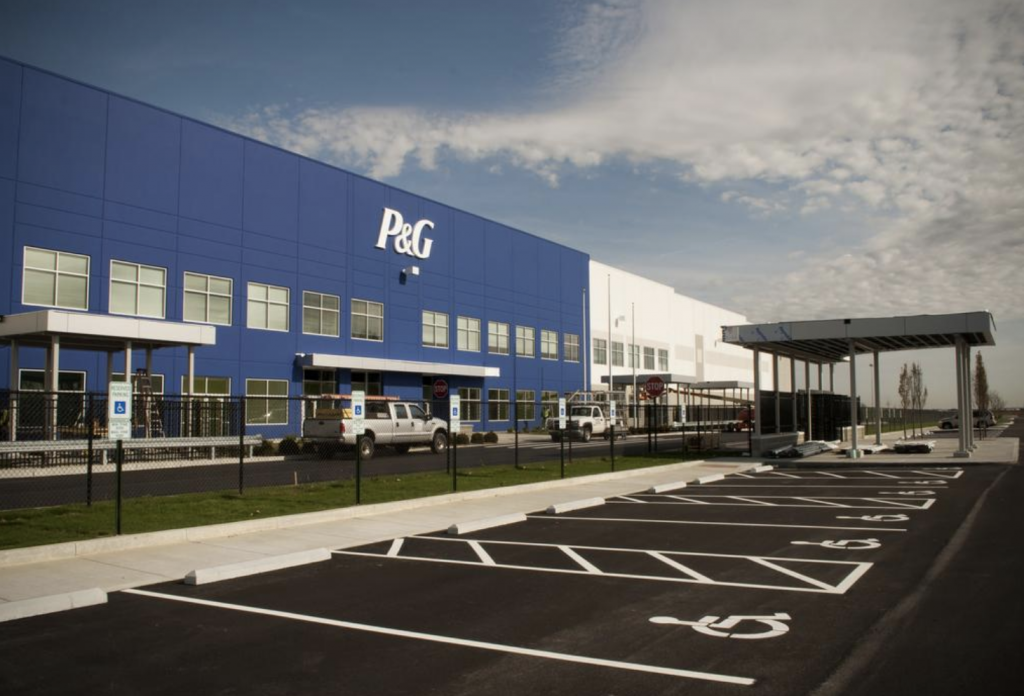 1.     Procter & Gamble Manufacturing Facility 
Procter & Gamble recently announced their commitment to invest half a billion dollars to construct a manufacturing facility in Coolidge, creating 500 jobs producing some of the nation's most common household products. Matthew McCormick, VP at Saint Holdings, says their industrial park beat out 500 other sites being scouted by P&G.
How did Coolidge beat out the competition? McCormick said, "We were a ten-year overnight success." The Saint Holdings team was kept mostly in the dark about any other considerations, but were told their site had everything the project needed. However, McCormick says the main driver for the successful proposal was collaboration.
"P&G showed interest in the site and we went from there collaborating with the state, who offer high level incentive like taxes and workforce training programs. It was a huge collaboration between the City of Coolidge and the county. They've been a huge help in the last ten years."
While the state made it appealing for P&G to set up the factory line, McCormick said they also wanted to sweeten the deal for Arizonans and the county. "It's not just a handout, we don't do that, Arizona doesn't like to do that, so it depends on what they do on site. They should be announcing more on that soon."
This wouldn't be the first major industrial park coming to a Saint Holdings site. They're also home to big names like Nikola, Lucid and companies supporting the semiconductor supply chain.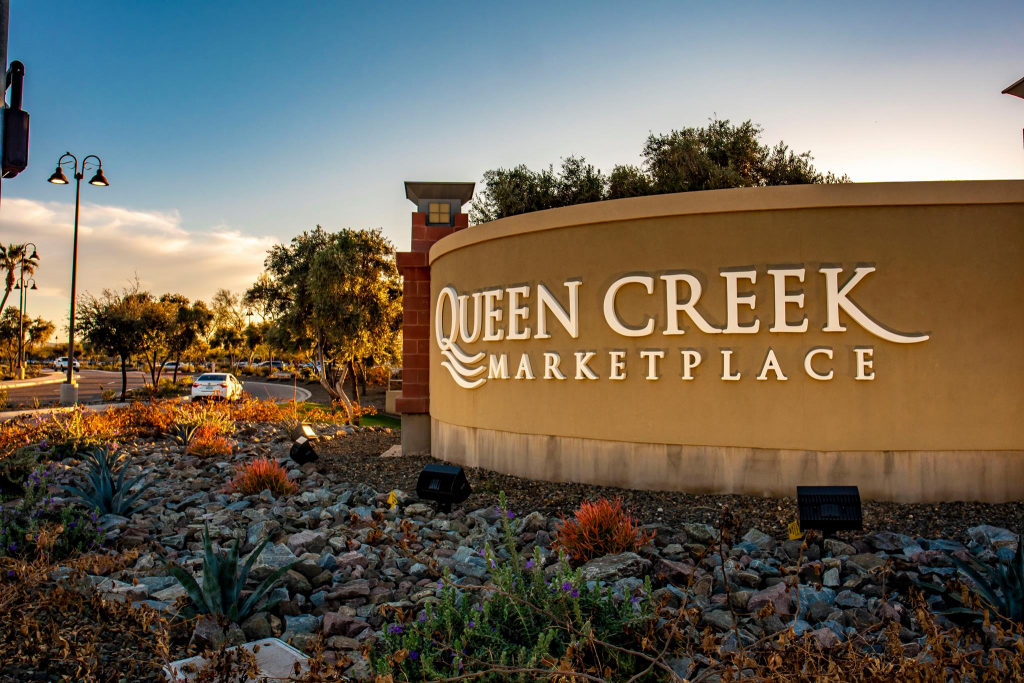 2.     Queen Creek Marketplace  
Vestar is the largest mall developer and operator in our state and Project Developer Ryan Ash says while the COVID-19 pandemic has changed how people shop, they've still been actively constructing in Phoenix for the past five years. Now, they're working on building up the Town of Queen Creek as more of an independent entertainment district, giving residents more options for places to eat, shop and play.
Vestar has four projects underway right now that they're moving dirt on, two of which are in Queen Creek Marketplace. Soon Costco, Ashley Furniture, Hobby Lobby and Dave & Busters will be opening their doors in the shopping center. Ash says, "That's been a great development for us, record high rent growth across our portfolio actually, in that particular asset, so that really speaks to why we're developing right now." Vestar knows Arizona has received around a million new residents over the past decade and they see the community is eager to socialize with one another.
"Especially as people work from home more, there's even more of a need to come out, or more of a want I should say, to come out to these outdoor shopping centers and be part of your community. Sit around have a coffee, open your laptop, work outside… So, our mission statement is creating destinations with a unique sense of place and I think that's really important now. I really see that continuing as a trend, it's very cool."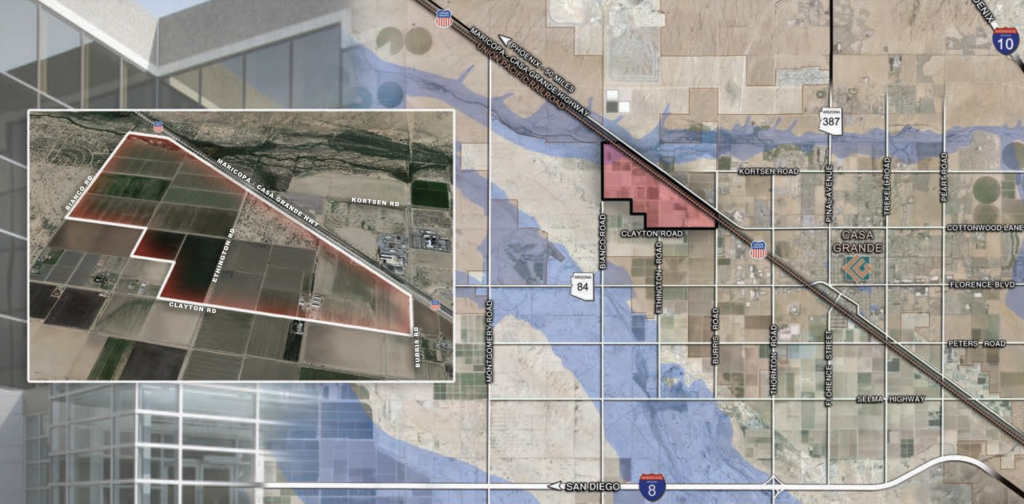 3.     Pinal County Technology Park 
While Casa Grande is another booming manufacturing community, there's one thing holding the city back. That's poor water infrastructure planning. Kirk McCarville, Pinal County Specialist at Land Advisors, says decades ago, no one would have predicted the influx of residents to this rural area bordering Maricopa County. Now they're struggling to play catch up, as Casa Grande becomes a popular alternative to living and working in Phoenix, especially since the opening of the Lucid electric vehicles facility.
"We did phase one on the Pinal County Technology Park, we filled it up with Chang Chun Arizona, Kohler Co. and Walbridge and we pretty much outran our infrastructure at that point in time. We're trying to resolve those infrastructure issues, so we can move on with the rest of the 1,200 acres that we have to market there," said McCarville.
The city just announced a 50-million-dollar sewer expansion that will give them gravity sewer in the entire park, as well as a renewable water effluent line. That will be a very important game changer to some of the area's industrial users.
Land Advisors says they are razor focused on the industrial industry. They currently have about a half a dozen additional users looking at the park, primarily computer chip and technology suppliers, but they're also seeing a lot of interest from American manufacturing that either want to onshore their expansion or re-shore their production.
McCarville says, "I think this is the tip of the iceberg in both of those areas. We're working with APS for a substation expansion, we're working with Arizona Water Company and we're having some very very successful conversations with them about resolving the infrastructure issues for the entire area."
Want to join Pinal Partnership? Click here for info on monthly breakfasts with panel discussions related to infrastructure, natural resources and community development in Pinal County.