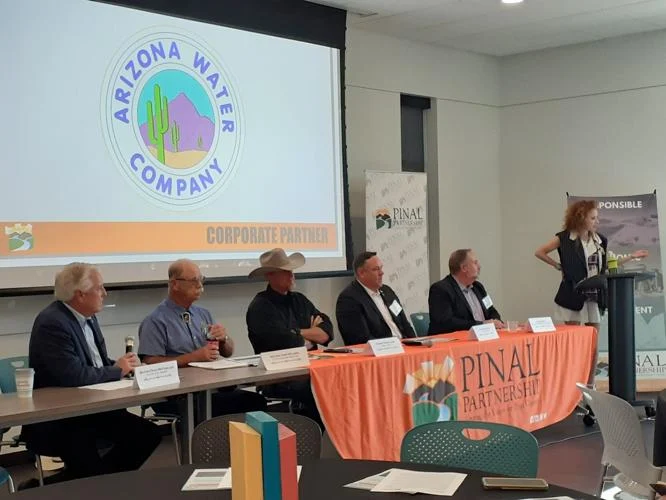 (Disclosure: Rose Law Group represents a coalition of property and business owners throughout Pinal County who have worked to bring new transportation infrastructure to the region.)
By Kimlye Stager | Pinal Central
MARICOPA — Proposition 469 presents Pinal County with solutions to improving roadways and connectivity, area leaders were told Friday.
This month's Pinal Partnership breakfast, held at the Maricopa Library and Cultural Center, focused on the Nov. 8 ballot measure.
The panel consisted of Casa Grande Mayor Craig McFarland, Apache Junction Mayor Chip Wilson, Pinal County Sheriff Mark Lamb, Maricopa Economic Development Alliance President and CEO Christian Price, and Pinal County Economic Workforce Development Director James Smith.
Many know the struggles of commuting through the sea of traffic. It's hazardous to public safety and hinders first responders from getting to where they need to go.
"This is a growing city, a growing area and a growing county and that's what this is actually all about, this PRTA," Price said. "This is a region and the road doesn't stop when it gets to Maricopa County, the road doesn't stop when it gets to Pima County. Roads don't know that difference, but the people driving them do."