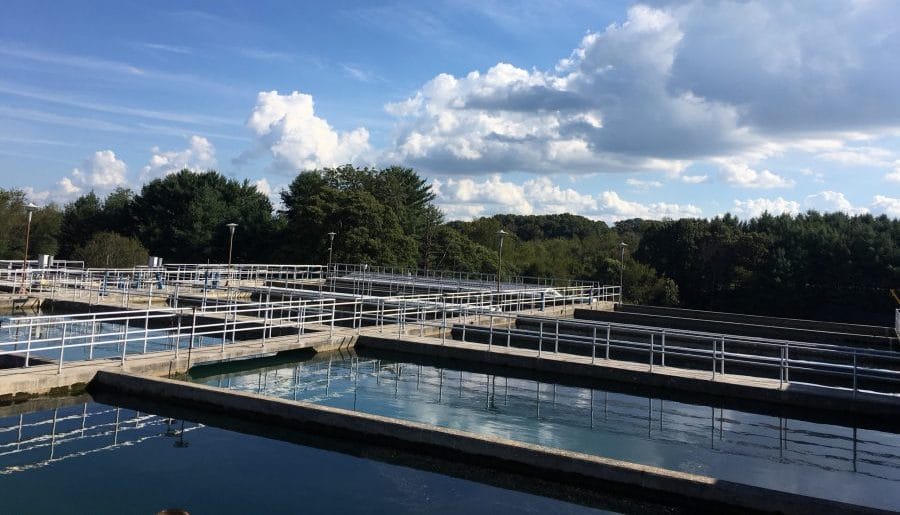 By Madelaine Braggs | Rose Law Group Reporter
Water utility companies are feeling the pressure to expand services, as the housing market booms outside of Maricopa County and nearby rural areas. Pinal County Supervisor Jeff Serdy moderated a panel this month with SRP, EPCOR and Arizona Water to hear how water resources are being planned for future development.
Serdy posed the question, "Could 11,000 acres be developed with running water?"
"There's not enough groundwater, but we're not talking groundwater. We're going to build a whole new system," he answered.
Karla Moran, Senior Project Manager in Economic Development for SRP, says it's been astounding to watch the recent spike in development in rural Pinal County and water solutions that made it possible.
"I didn't think this could've happened in my career. The state land department figured out a formula for large industrial users and now all of the sudden Queen Creek has seen a lot of action."
Moran says the state has seen these large water users want contiguous parcels with one owner and it makes it easier to become state land. "That's relatively new and wasn't an option before. It's an extra economic tool for us."
SRP is thinking 20-50 years ahead with water solutions along the Verde River. They're currently conducting a study to see if they can raise the dam at the Bartlett Lake reservoir, add more capacity and hold more water. It was a similar solution employed with Lake Roosevelt. Moran says SRP received money the infrastructure bill to support the effort at Bartlett Lake. "That'll help development on the East Side," she said.
Discussing if there's water power and sewage in the area is something SRP is talking more about. "Luckily for large clients, we were able to find solutions to move them, and now we're monitoring how to keep serving them."
One of the projects on SRP's radar is the North-South Freeway. Moran says they are exploring how SRP can allocate some of their infrastructure with that infrastructure along the highway, in anticipation for more commercial and residential properties looking to have easy transportation access.
"This freeway is so important for the future of economic development," said Moran.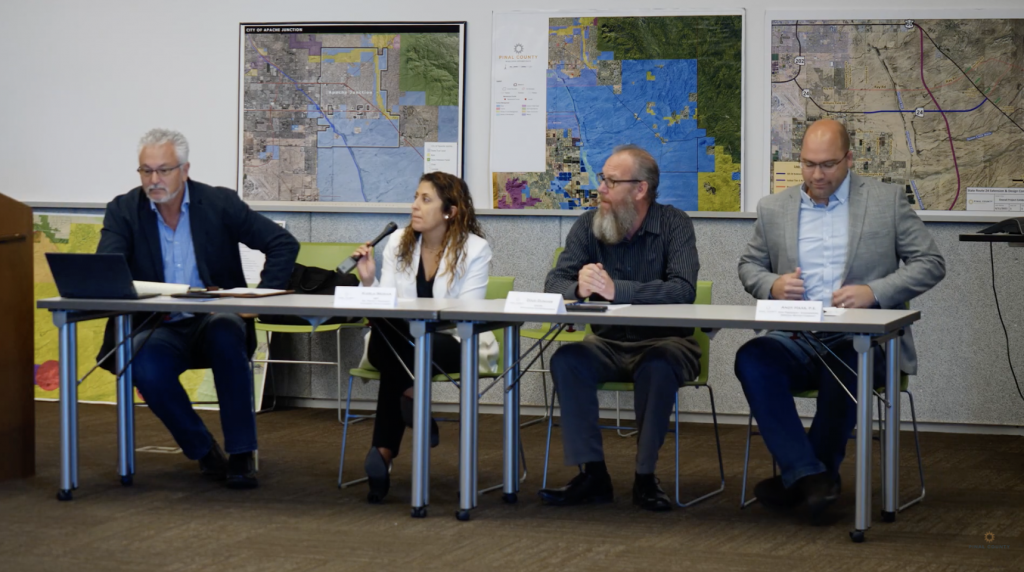 The New San Tan Water System
EPCOR was the company that came in and took over the failed Johnson Utilities, after raw sewage plagued the community. The water system has now been renamed The San Tan Water System. EPCOR is one of the largest and most trusted names in the Southwest, with water waste management systems across three states; New Mexico, Arizona and Texas. This includes systems up and down the Colorado River, across the West Valley and towards Tucson.
"We have the ability to bring in infrastructure and we partner with the local cities to expand private capital and expand existing systems," said Doug Dunham, EPCOR Water Resources Manager.
One of the requirements for development is to show a 100-year water supply assurance. With tight restrictions on groundwater, new and recycled water resources are becoming crucial for Arizona development. Numerous large industrial users are already attracted to near the Agua Fria System in the West Valley, including data centers, food and beverage manufacturing.
"We have the experience and the background to stand systems up from ground zero and provide that kind of long-range planning. We're also seeing lots of growth in the San Tan Valley area we anticipate that to continue," said Dunham.
100 years of Arizona Water
Arizona Water Company is a privately regulated utility with over 20 water systems in AZ. In Pinal County, they serve consumers in Apache Junction, Gold Canyon to Superior, Casa Grande and Coolidge. They provide water in all but one of the districts, due to personal interest. Andy Haas, Vice President of Engineering at Arizona Water Company lives in the district they don't serve.
Depending on the water system in the area, Haas says Arizona Water has been the utility for over 100 years. "We've been around for a while and we're not going anywhere. We're able to partner with the county and come up with quick economic solutions."
Part of the key to water solutions, according to Haas, is partnership between water utilities and wastewater management to re-use the water.
"Could urban lakes finally be on the table with effluent water?" asked Supervisor Serdy. Urban lakes are popular among residential communities, as seen with Kiwanis Lake in Tempe, Chaparral Lake in Scottsdale and Veterans Oasis Park in Chandler. "It's recycled water being put to good use," added Serdy.
Haas says, "We're happy to see a lot of industrial users coming in, but they all have very different water usage needs and the trick is to see which is the most economic, efficient and water conscience solution for each fit. We partner with municipalities and need to find that balance between serving the homes and offices while minding conservation goals."
A Greener Brighter Future
SRP is also working to fulfill its new green promise: 90% less carbon by 2050. "We're switching our grid over to renewable and clients want to be near that infrastructure. A lot are asking to be 100% renewable," says Moran.
Pinal County approved four new solar farms last month. Is more coming? Yes. SRP has an RFP for an additional 400 megawatts mostly renewable batteries. "Being near users who want to be more green makes sense for SRP," says Moran.
Pinal County Supervisor Mike Goodman shares the same renewable energy vision. He says he sees builders looking to integrate solar roofing technologies in commercial and residential developments. "I envision a smart community, done for the future, and Pinal leading that effort as a county."
Community members are still weary of totally ditching coal powered energy turbines, for fear the new technology can't handle current infrastructure. A community member attending the panel asked "What are we supposed to do if the renewable batteries take too long to charge? How can we keep power through the night?" He insisted, "We can't completely rely on solar."
The switch to totally renewable energy will certainly take time, and won't be all at once assured Moran. "A lot of engineers are analyzing these concerns and figuring out what will be necessary to keep power on through the night."