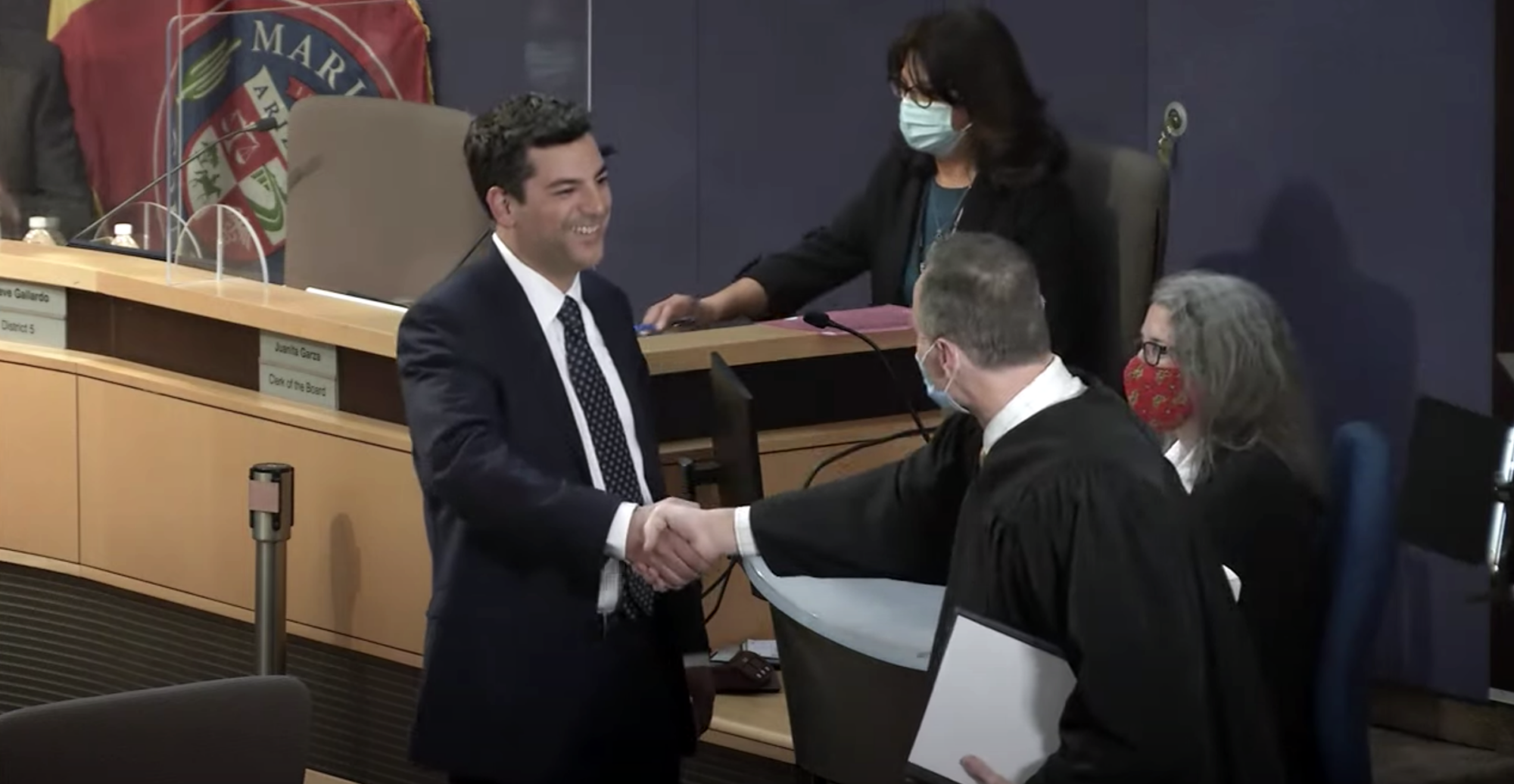 By Madelaine Braggs | Rose Law Group Reporter
Rose Law Group Attorney Thomas Galvin can now add "Supervisor" to his title.
Galvin was unanimously selected to fill the vacant seat on the Maricopa County Board of Supervisors representing District 2. He was sworn in Wednesday and says he'll be getting to work immediately.
In his acceptance speech, Galvin covered areas of focus he wanted to address as Supervisor, like transportation and economic development as "COVID still rages on."
Galvin previously served as the Policy Advisor to Commissioner Brenda Burns at the Arizona Corporation Commission and in regards to his previous work in public service, he said "I'm a fish out of water ready to jump back in."
When asked about the election audit, Galvin said Maricopa County is the gold standard for elections and he would look at any evidence based claims of alleged fraud.
The Board appointed Galvin to fill the vacancy left by Steve Chucri, who resigned under controversy earlier this year. Voters will have the chance to formally elect Galvin in the 2022 election. He assures he "plans to run and plans to win."