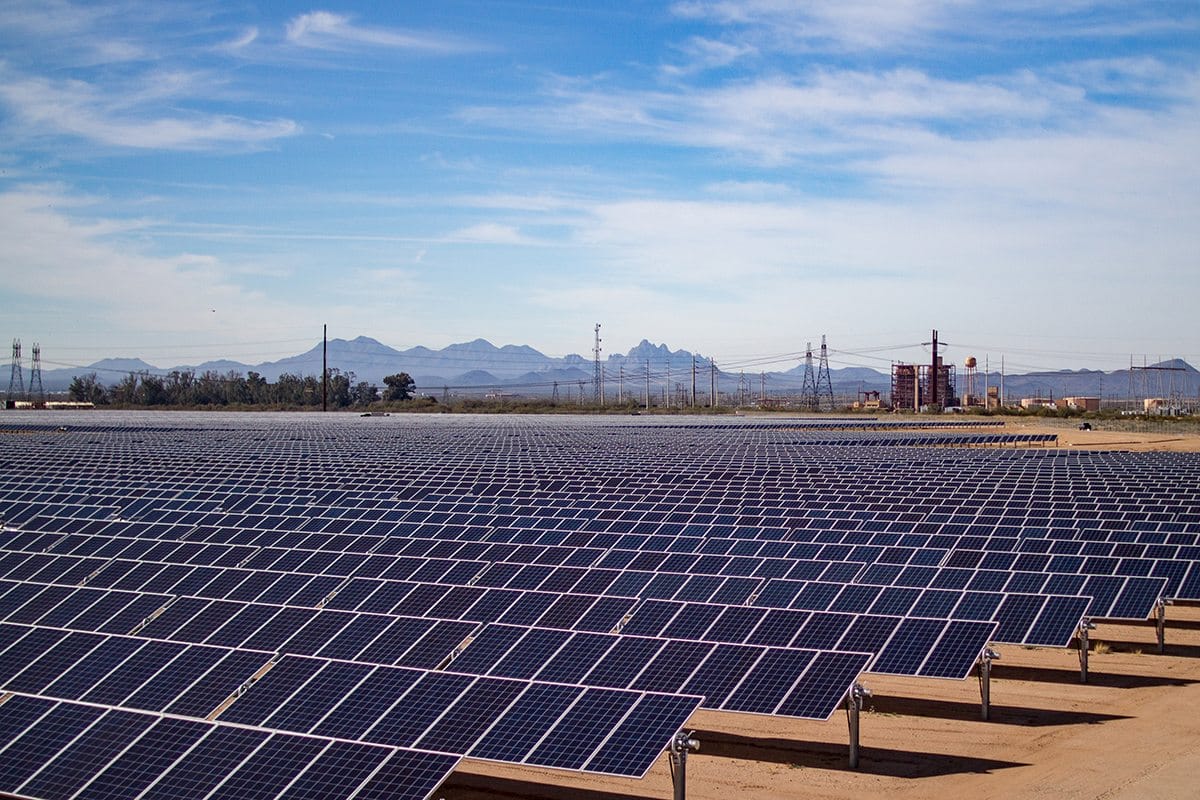 The APS Red Rock Solar Facility
By Ryan Randazzo | Arizona Republic
Utility regulators approved a substantial reduction in Arizona Public Service Co.'s profitability on Wednesday, but delayed decisions on two other major elements of the utility's latest request to raise rates.
The cut in the APS "return on equity," the profit the regulated utility is allowed to earn, and other decisions at the commission very likely mean the company will come out of the two-year old rate case with lower prices than when the process started.
The decision is a major setback for the utility that company officials said threatens its ability to finance things like new developments to attract businesses to the state and renewable-energy projects.
The Corporation Commission also voted to address two major coal-related decisions in separate proceedings, which means for now APS won't get tens of millions of dollars per year tied to those initiatives.
The decision to cut the return on equity to 8.7% alone reduces what APS is allowed charge customers annually by about $34 million, according to Commissioner Justin Olson, who proposed the cut. APS currently has a 10% rate authorized by the Corporation Commission.
It passed on a 4-1 vote, with only Chairwoman Lea Márquez Peterson voting against it.
"The Corporation Commission stood up to intense pressure from APS to do what is right for Arizonans—lower their electric bills. While it seems pretty straightforward, something this simple would have been unthinkable just a few short years ago when APS told the Commission what to do, rather than the regulator being in charge. There are still big issues to be decided in the ongoing rate case including whether a baseless monthly tax on rooftop solar customers will be permitted to continue or if it will finally be eliminated." 
~ Court Rich, Rose Law Group Co-Founder, Senior Partner, and Director Renewable Energy and Regulatory Law Departments