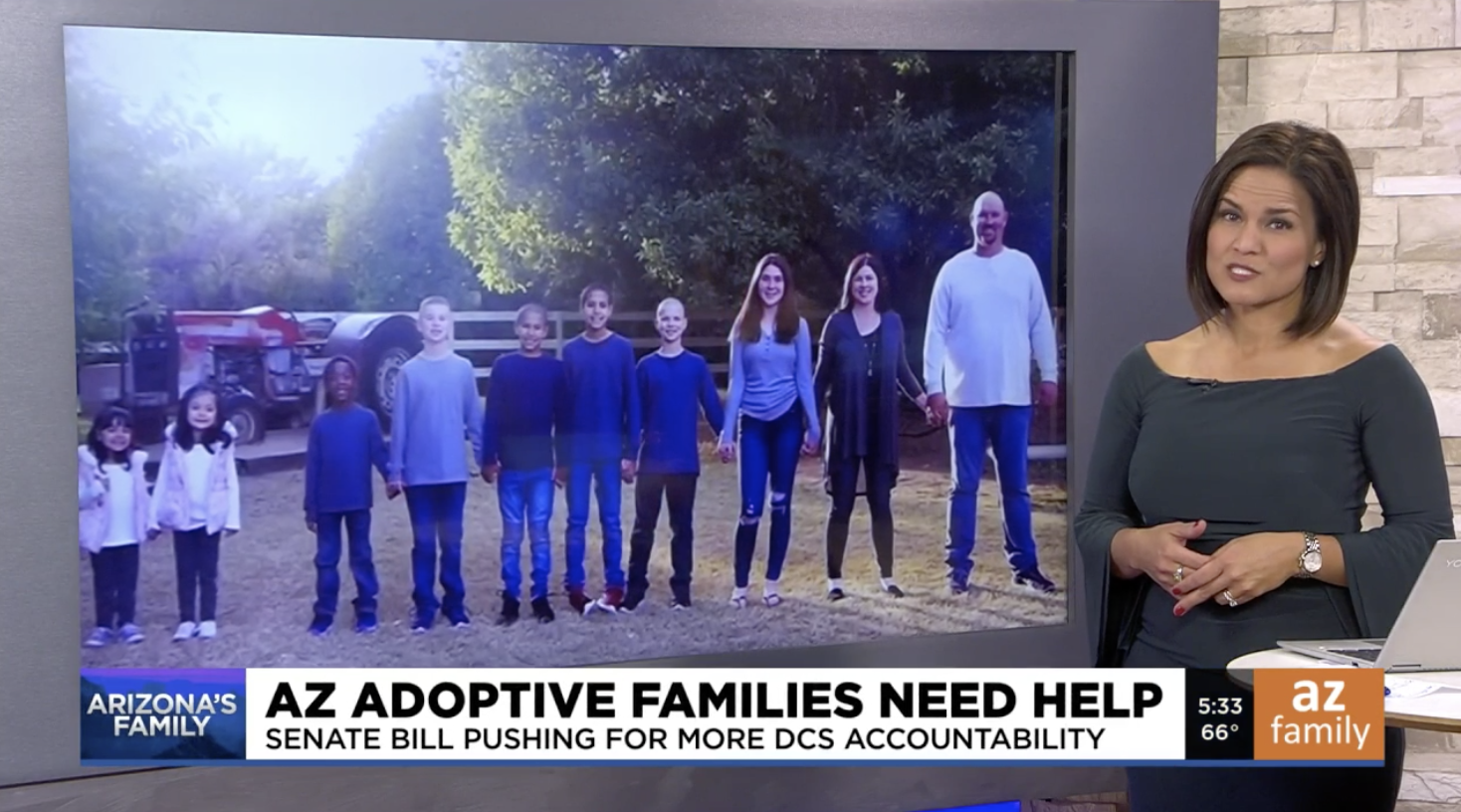 (3TV/CBS 5 Screenshot)
By Nicole Crites | AZFamily
PHOENIX (3TV/CBS 5) – It's the first week back to work for lawmakers at the Arizona state capitol. And one of the first bills to be read in committee got approved unanimously.
SB 1018 pushes the Department of Child Safety to support families who adopt out of foster care when their kids have complex trauma and severe behavioral health problems that need long term care.
Republican Sen. Nancy Barto, who represents District 15, says her bill was inspired by the struggles of a Valley family we first profiled 14 months ago.
"I support any measure that serves to provide adoptive families more support with raising troubled children. There are many gaps and weak spots in the system when it comes to child welfare in Arizona. I would like to see more attention paid to these types of issue.'

"Providing these children the support they need will greatly increase the chances of these children becoming productive members of society as adults and will greatly decrease the chances these children will be a drain on state resources and fall into the criminal justice system as adults.'

"The Martins are in a tough spot. Bless them for stepping up to take care of these children. Shame on DCS for not giving them the resources they need to help this child."

Kaine Fisher, Rose Law Group Partner and Family Law Dept. Director