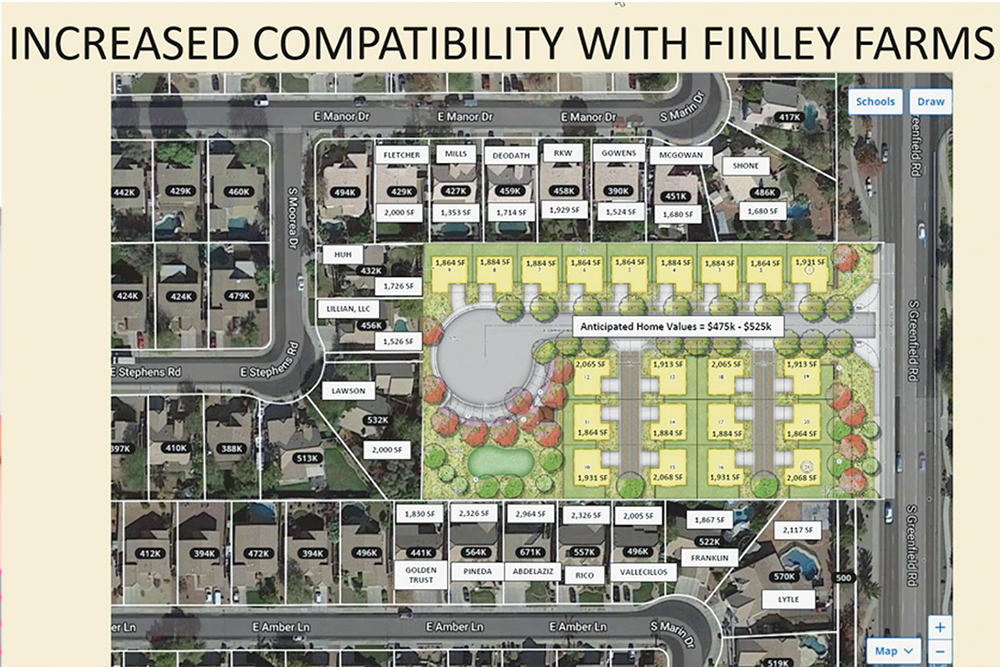 (Disclosure: Rose Law Group represents Vasari Asset Management.)
By Cecilia Chan | Gilbert Sun
Some Finley Farms homeowners are unhappy with having new neighbors they claim will add traffic and eliminate their backyard privacy.
Town Council last Tuesday unanimously approved a minor General Plan amendment and a rezone for Cottage Lane, an infill project of 21 two-story homes on 3.54 acres south of the southwest corner of Greenfield and Elliot roads. The site is surrounded on three sides by single-family homes.
"We've seen much denser projects come before us and this doesn't strike me as a high-density project whatsoever," said Councilwoman Aimee Yentes. "I do think this is a good use of this space."
Chris Webb, who represented the developer Vasari Asset Management, said Cottage Lane was compatible with the surrounding Finley Farms neighborhood in lot size and home value. He said two-story homes are already allowed in the current zoning and that the surrounding homes also could go up to two stories if they wanted to.