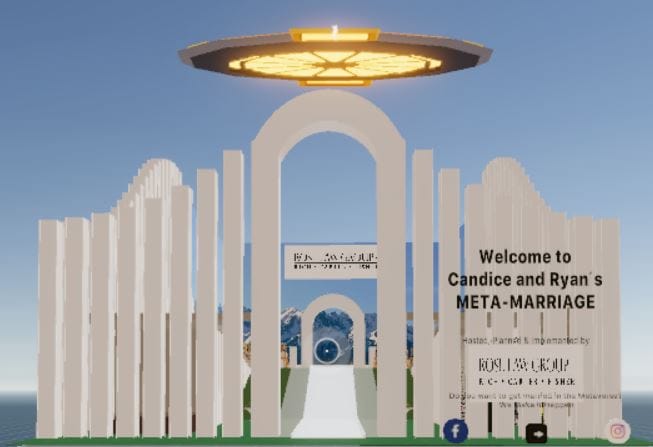 By Andy Blye | Phoenix Business Journal
Ryan and Candice Hurley had a "terrestrial" wedding 14 years ago. On Feb. 4 they got married again, but this time it was their digital identities tying the knot in the metaverse.
The Hurleys live in Phoenix, but their virtual avatars decamped to Decentraland, a computerized world, or metaverse, for their virtual wedding. Naturally, the pair owes their connection to another form of technology: they met on Match.com.
"It was a little overwhelming. I think we're kind of coming down a little bit now," Ryan said after the ceremony. "It was exciting and unique and had a couple of technical difficulties but was still beautiful and fun."
Read the full subscription story from the Phoenix Business Journal.