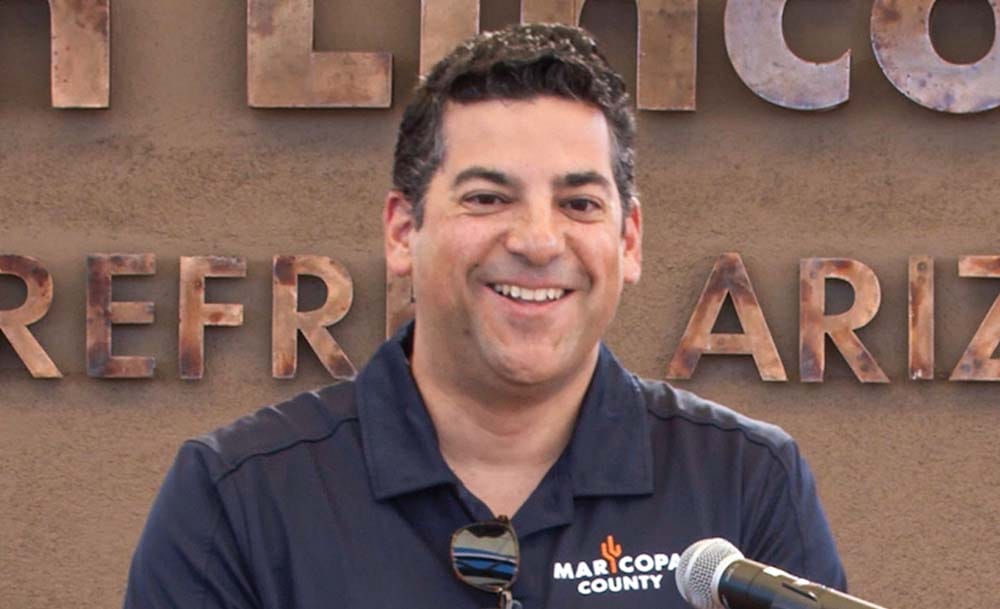 Photo via Sonoran News
By Sonoran News
Carefree Park's Informational Presentation on Saturday October 21st was well attended and provided the community with important information about the nonprofit's mission, accomplishments and future plans, as well as ways people can get involved.
An impressive lineup of speakers included Carefree Park CoFounder, Wendy Mattes, Maricopa County Supervisor, Tom Galvin, Carefree Town Mayor, John Crane, Maricopa County Parks & Recreation Director, RJ Cardin and Arizona Parks & Trails Program Manager, Jeff Schmidt, as well as Founding Donor, Patricia Bidart. Ariane Buser, a Board Member of Carefree Park, adeptly served as the event's emcee.
Supervisor Tom Galvin offered his support and commended those involved with Carefree Park for their vision and action to positively impact the quality of life for Carefree residents and visitors alike. He referred to the potential of this state land acquisition and conservation as "downright exciting", noting that, once the land is acquired, he and his 5-year-old son would be among the first hikers on the trails!