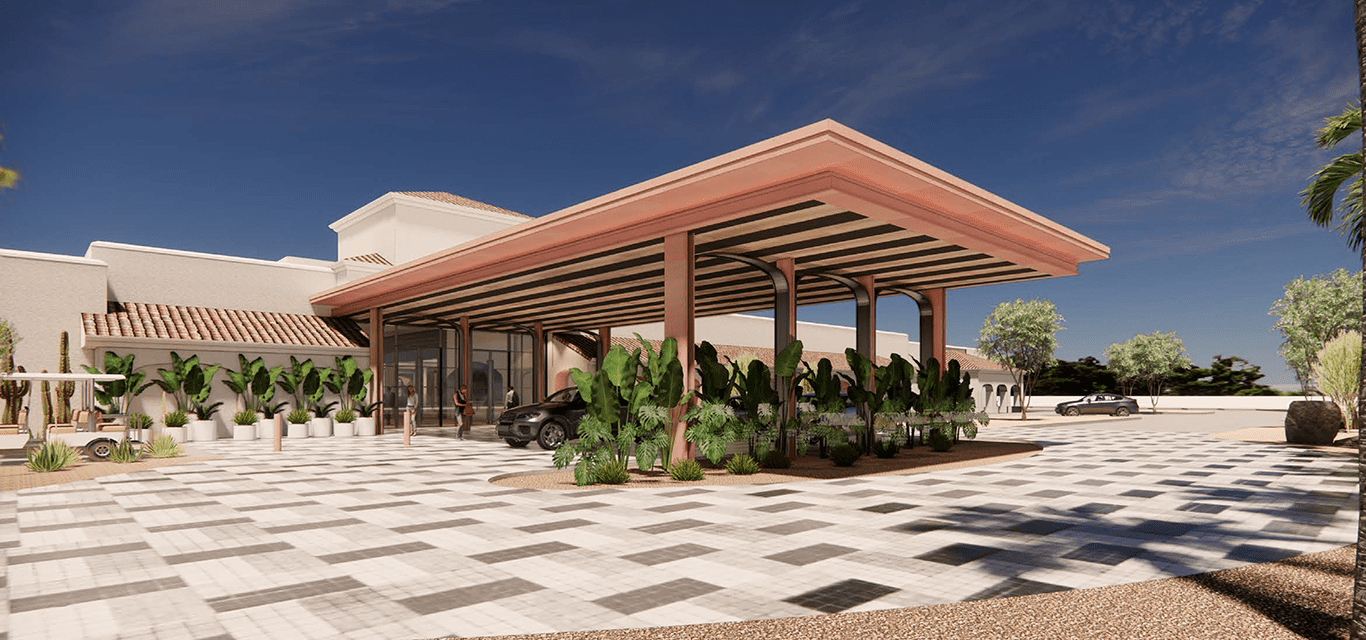 (Disclosure: Rose Law Group represents Highgate.)
By Terrance Thornton | Digital Free Press
Thursday, Oct. 13 marks the beginning of a new chapter for the legacy resort property at the edge of the Town of Paradise Valley along Scottsdale Road as the destination is destined for a rebirth as development plans have formally been submitted at Town Hall.
The Scottsdale Plaza Resort, 7200 N. Scottsdale Road, has been a landmark tourist destination for as long as the Town of Paradise Valley has been incorporated — the resort itself predates the municipality.
But owners who took on the property in 2019, Highgate — a hospitality investment company, have put forth a plan measured by town officials as a intermediate special use permit amendment town leaders appear to agree is an exciting development in the history of the resort.
"The type of uses are not going to change — the resort experience will be the same," said Paradise Valley Senior Planner Paul Michaud during his Oct. 13 presentation at Town Hall, 6401 E. Lincoln Drive "The north half of the property will be focused on family type uses with the resort and pool uses and on the southern half they will be seeking to elevate that experience with the new spa."
Jordan Rose, president and founder of Scottsdale-based Rose Law Group, represents Highgate in this matter and offered to Town Council a plan already vetted by neighbors of the project.
"Our client, Highgate, is trying to take into consideration everyone's ideas even before they brought this plan to you," she said during the work session discussion. "Primary access will be maintained on Scottsdale Road. We had a neighborhood meeting and four immediate neighbors attended — I think everyone is very excited about this project."