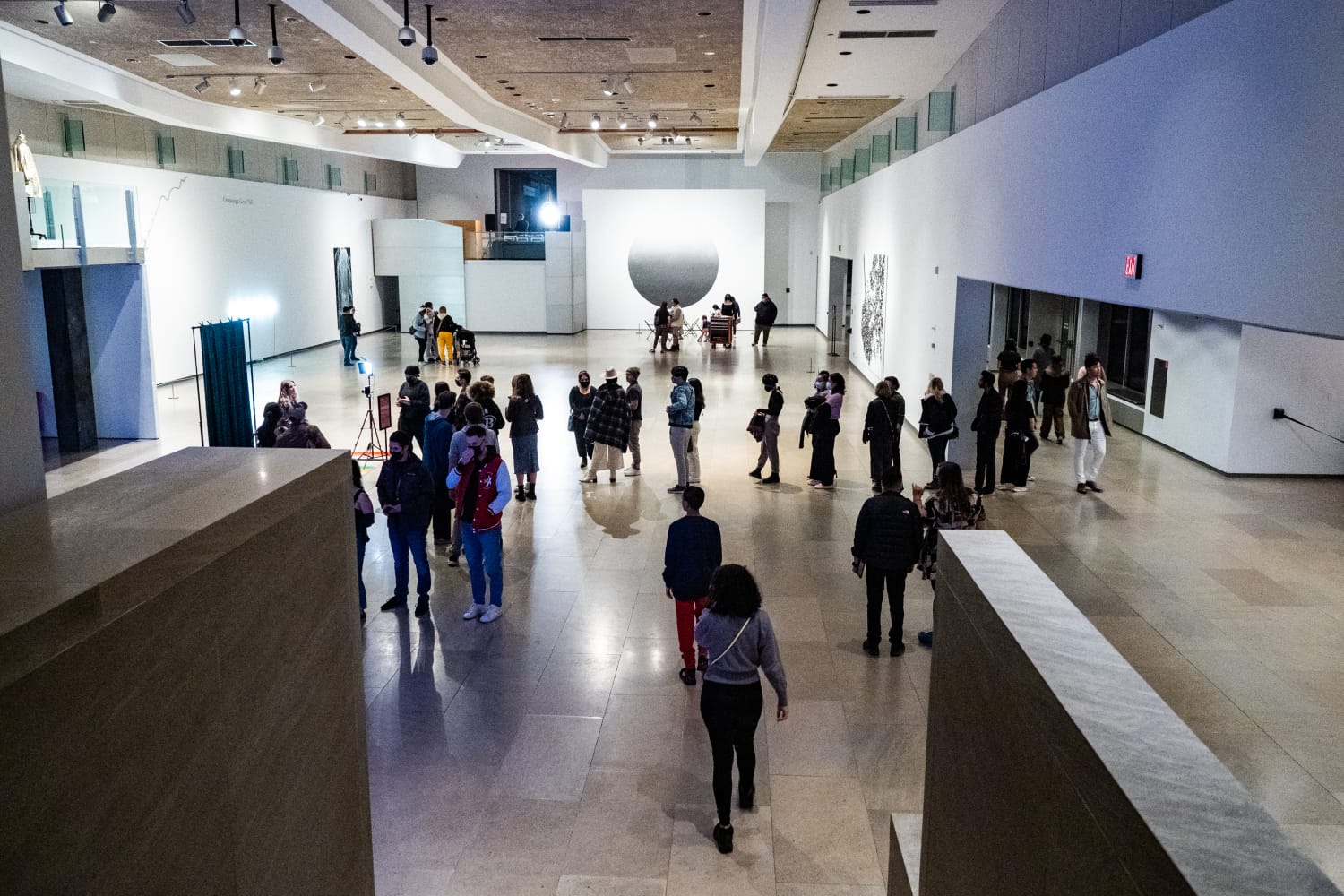 (Via Phoenix Art Museum Facebook)
By Rose Law Group Reporter
Rose Law Group is breaking another record, this time in the local arts world. Madelaine Braggs, Chief Digital Officer at the largest lawfirm founded by a woman in Arizona history, is joining the Phoenix Art Museum's Circles Advisory Council (CAC) as its youngest member at 27. She was appointed following a unanimous vote.
The CAC guides the vision for the Circles of Support membership group, whose mission is to raise interest, engagement and funds for Phoenix Art Museum. Circles of Support offers a philanthropic relationship with Phoenix Art Museum and exciting benefits, such as access to exclusive experiences, artist meet-and-greets, business networking, travel and opportunities to make a profound impact on the community.
"It's an honor to put my passion for art, history and this gem of a city toward volunteering with this powerhouse of a group. Getting involved with the museum and bringing in the future generation of our arts community is a dream come true," Braggs said.
Located at the heart of a sprawling and highly diverse community, Phoenix Art Museum is much more than a catalogue repository of fine art objects. It is a vibrant destination, a brave space, alive with color, life, music, dance, and most of all, connections, welcoming more than 300,000 diverse visitors each year.
"Noted art patron and well-respected attorney and law firm owner Jordan Rose highly recommended Ms. Braggs for the Circles Advisory Council. After meeting her and seeing her unbridled enthusiasm and love for Phoenix Art Museum, we knew she would be perfect for the CAC members," said CAC Chair Beth McRae.
The work the Museum does is made possible through the generosity of Museum members, led in part by Circles of Support. The Circles Advisory Council is looking toward the future of Phoenix Art Museum and welcomes all generations to expand the horizons of the Arizona arts community.
CAC member Oscar De las salas said, "We are looking to include everyone, the entire community to participate in one of the most beloved memberships in town and in one of the most beloved art institutions in the Southwest. Support the world of art and invest in the world of arts; the returns are unmeasurable."
Click here to learn more about joining Phoenix Art Museum's Circles of Support:
https://phxart.org/get-involved/membership/circles-of-support/