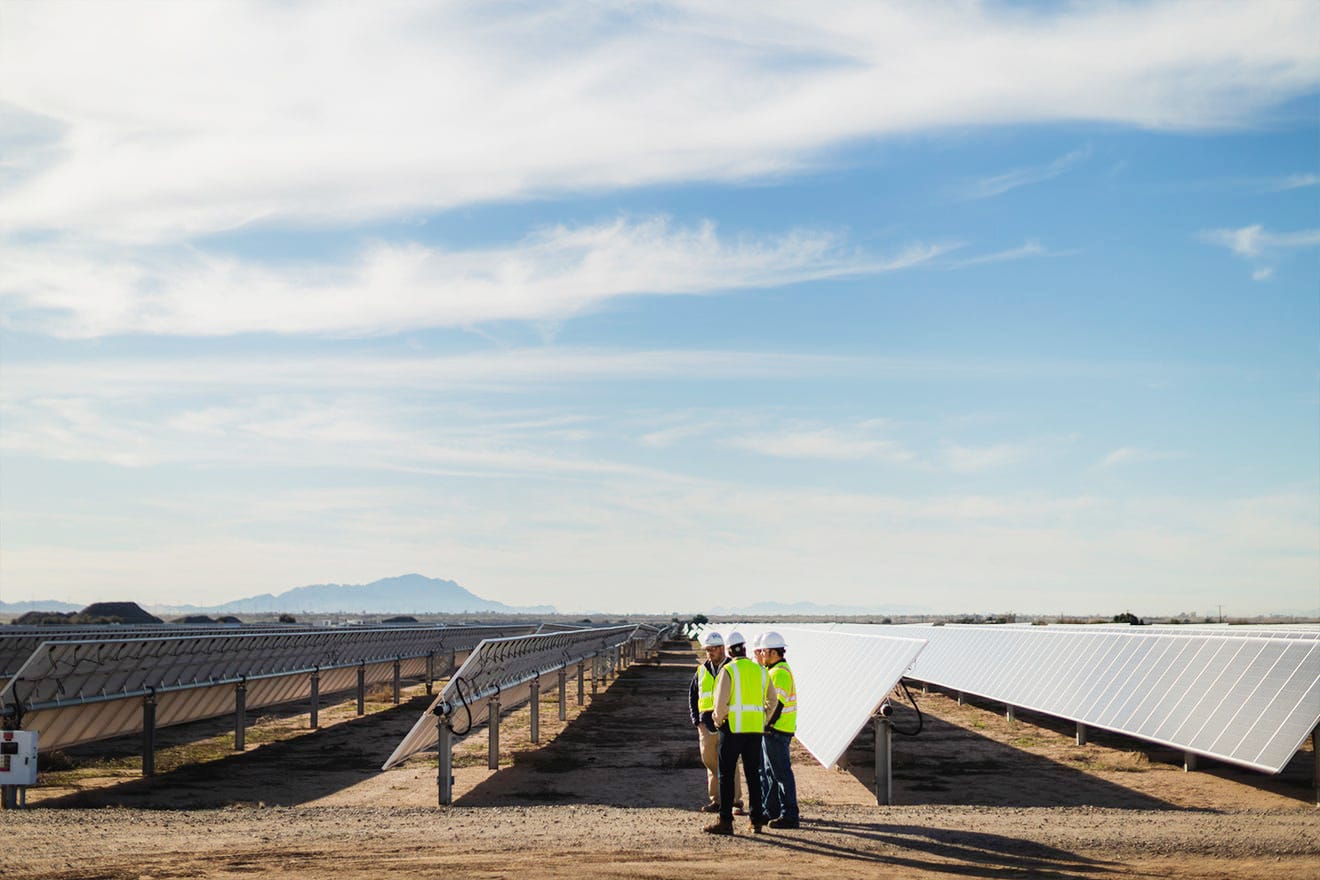 The 45-megawatt Sandstone Solar Facility in Florence serves SRP and came online in 2015./Provided by SRP.
By Ryan Randazzo | Arizona Republic
Salt River Project, Arizona's second-largest electric company, plans to double the amount of solar energy it gets from large power plants over the next four years.
The company, which already had plans for lots more solar, said large business customers it serves want more alternative energy.
In 2018, SRP announced it would develop 1,000 megawatts of solar from large plants by 2025, and now the company says it will add 2,025 megawatts of solar by that date, as well as battery storage to make use of some of that energy after sunset.
One megawatt is enough power to supply about 225 homes at once, according to SRP. The full 2,025 megawatts of solar SRP is adding to its system will be enough power to supply more than 450,000 homes, when the sun is shining on the solar panels.
"It is great that SRP is moving forward with additional utility scale solar resources but let's not forget that SRP remains one of the most anti-rooftop solar utilities in the United States. While it appears SRP is more than happy to develop utility scale solar facilities to serve its largest customers, it really should modify its rates so that's its residential customers can have access to rooftop solar without facing discriminatory rates designed to stop them from putting solar on their roof."

Court Rich, partner and director Rose Law Group Renewable Energy Department