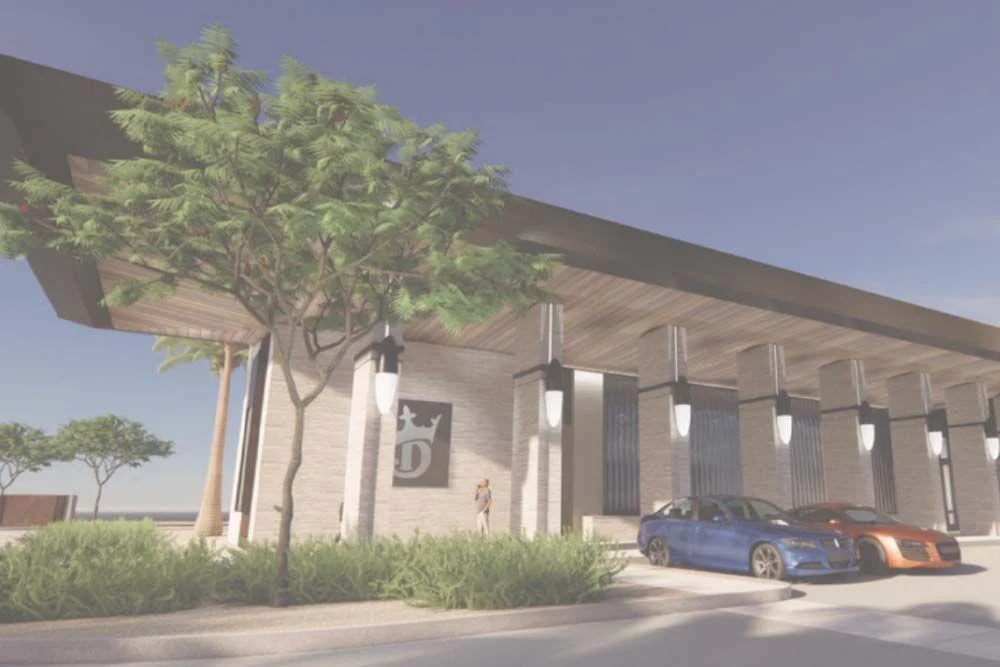 (Disclosure: Rose Law Group represents PGA Tour.)
By J. Graber | Scottsdale Progress
A sports betting book will become a reality in Scottsdale.
Scottsdale City Council voted 6-1 to approve a conditional use permit to allow a sportsbook at southeast corner of Hayden and Bell Roads.
TPC Scottsdale, which hosts the Waste Management Phoenix Open, the PGA Tour's most -attended annual tournament, plans to build a one-story, 12,000-square-foot, luxury dining facility with a sports wagering floor operated by DraftKings.
Jordan Rose, an attorney representing the PGA, noted the PGA is providing a High-intensity Activated crossWalK (HAWK) on Bell Road, paying for a traffic study and is providing a tree-lined buffer on the east side of the property, the side of the property closes to the nearby Montana del Sol condominium complex.

She also noted the building's outdoor patio will be on the west side of the building – the opposite side of the building from the condominiums, which are 208 feet from the building. She said no DJ or live bands will be allowed to perform on the patio.

"The PGA has a world class reputation just as Scottsdale does for luxury," Rose said, adding that the sportsbook will only take up about 18% of the new building.