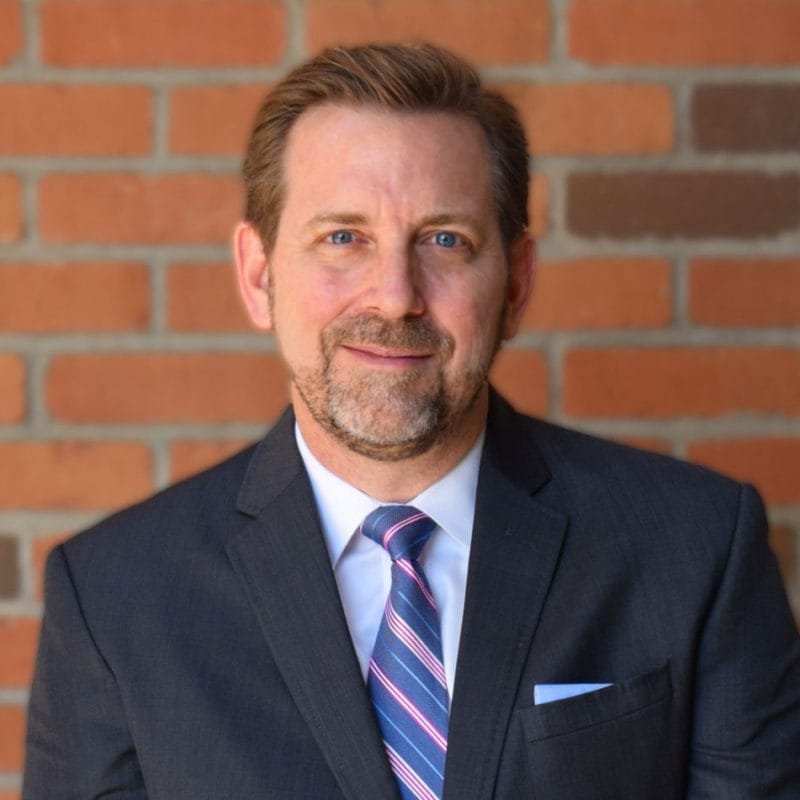 Partner, Chair of Litigation
Andrew ("Andy") Turk has thirty years of litigation experience which he uses on behalf of businesses and business owners in commercial litigation, including contract disputes, trade secrets, unfair competition, and other business torts. Whether representing a doctor, a family business, or a large company, Andy believes in developing relationships and works closely with his clients to achieve their goals. Importantly, Andy's experience allows him to help clients explore all their available options and allows him to recognize when traditional litigation will not meet a client's needs.
Andy has served as a volunteer judge pro tem since 2000. In that capacity, Andy has presided over more than 15 jury trials, scores of civil, criminal, and juvenile hearings and over a hundred settlement conferences. He brings the experience gained as a pro tem to bear when serving as a neutral in private mediations and arbitrations, providing alternative dispute resolution services in a wide range of matters. He assists parties to resolve disputes arising from torts, professional malpractice, and business disputes, including business "divorce."
Andy graduated summa cum laude from Arizona State University in 1988. He received his juris doctorate from the University of Washington in 1992. Throughout his career, Andy has been an active participant in the activities of the State Bar as well as the Maricopa County Bar Association. He currently volunteers as an arbitrator for the State Bar's Fee Arbitration Program and is a member of the Board of Directors of the County Bar's Litigation Section.
Andy has been named a Southwest Super Lawyer for commercial litigation since 2013. He has been recognized by America's Best Lawyers for commercial litigation since 2013 and for construction litigation since 2019. He has twice been named one of the Top 100 attorneys in Arizona and has been recognized as an Arizona business leader on a number of occasions. In 2023, Phoenix Magazine named him a "Top Lawyer." Andy writes frequently on legal subjects and is a sought-after speaker. He has been an Adjunct Professor at the Sandra Day O'Connor College of Law since 2013. Over the years Andy has volunteered with a number of other organizations including the Foster Care Review Board and Valley Youth Theatre.
Andy is very proud to have a comic book character named after him. He is also a twin (he assures us he is the good one).

Admissions:
· Arizona
· Washington
· United States District Court, District of Arizona
· United States Court of Appeals for the Ninth Circuit
Recent Publications:
Settlement Conferences and Private Mediation, in The Arizona Litigation Guide (6th ed. 2020)
Rules and Procedures for Arbitration Cases, in The Arizona Litigation Guide (6th ed. 2020)
Best Practices for Preparing for a Successful Mediation, The Arizona Attorney (November 2020)
Checklist for a Successful Mediation, in Maricopa Lawyer (March 2018)
Mandatory ADR, in Arizona Litigation Guide (with Nathan Kunz) (April 2015)
Six Rules for Mediation, Local First Arizona Newsletter (November 2014) http://localfirstaz.com/news/2014/11/17/six-rules-for-mediation/
The Benefits of Volunteerism, in PROFESSIONALISM PERSPECTIVES, Defense Research Institute, Lawyers Professionalism and Ethics Committee (October 2007)
Ethics: A Sure Path to Success for Young Lawyers, PROFESSIONALISM PERSPECTIVES, Defense Research Institute, Lawyers Professionalism and Ethics Committee (January 2007)
Watch Your Emails: Your Tenants May Be Reading Them, THE REAL ESTATE FINANCE JOURNAL, (Spring 2006)
Legal Tips for Comic Creators (with Peter Eichler), COMIC WORLD NEWS at http://cwn.comicraft.com/cgibin/index.cgi?column=headlines&page=626 (March 11, 2005)
Watch Your E-Mails: Electronic Discovery is Here to Stay, in HighProfile Arizona, Winter 2004
Mold: An Old Problem Presenting New Challenges, in HighProfile Arizona, September/October 2004
Mold: An Old Problem Presenting New Challenges, in Jennings, Strouss & Salmon, P.L.C.'s Construction Law Newsletter (serialized in four issues 2002-2003)
Don't Miss Out on Life Because of Lawyering, (reprinted) The Affiliate (Vol. 5, No. 5, May/June 2001)
Young Lawyers Division President's Column, The Maricopa Lawyer, (monthly August 2000 – December 2001)
THE MOST COMMONLY ASKED QUESTIONS IN ENVIRONMENTAL LAW, copy editor (Maricopa County Bar Association 1997)
Spill and Release Reporting Requirements, in ARIZONA ENVIRONMENTAL LAW MANUAL (1995, co-author), (1998 supplement, lead author)
Book Review Column, in Environmental Regulation (co-authored quarterly in Spring 1994-Winter 1995 issues)
Superman's Greatest Battle, in GOLD & SILVER: OVERSTREET'S COMIC BOOK QUARTERLY (Jan. – Mar. 1994)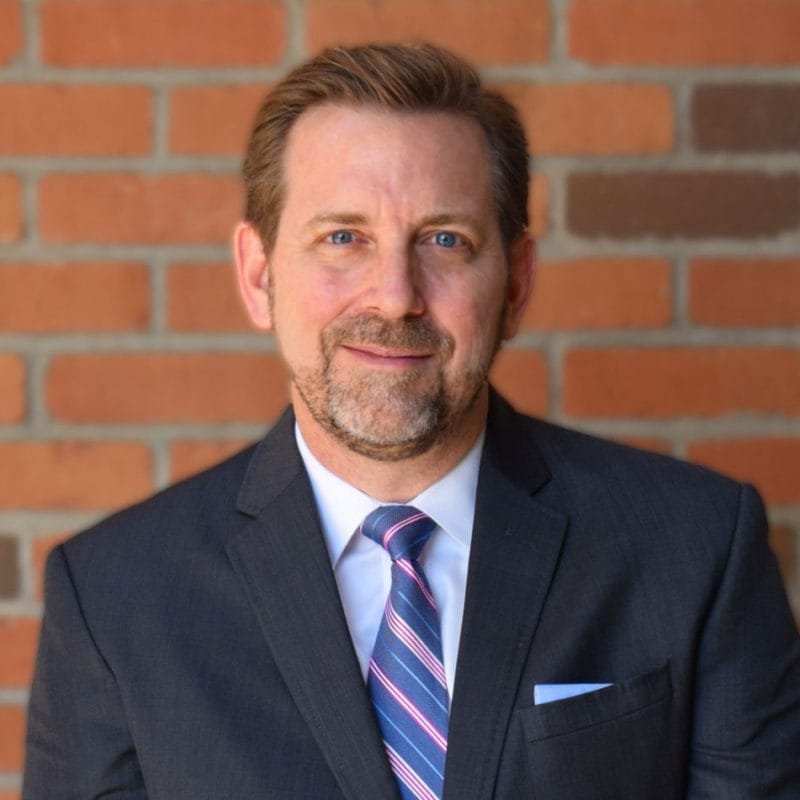 By Your Valley Rose Law Group has announced Andrew Turk as its new chair of litigation at the Scottsdale-based firm. With nearly 30 years of litigation experience, Turk works on behalf of businesses and business owners in commercial litigation, including contract disputes, trade secrets, unfair competition and more, according to a press release on the "largest woman-led law firm in
Read More »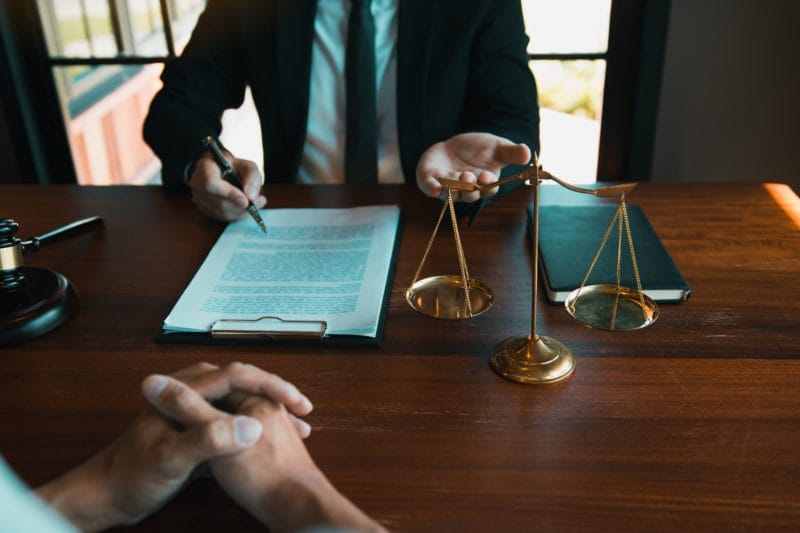 By Rose Law Group Reporter (SCOTTSDALE, Ariz.) – Rose Law Group pc, the largest woman-led law firm in Arizona's history, is proud to announce Andrew Turk as the new Chair of Litigation at the Scottsdale-based firm. Turk has gained nearly 30 years of litigation experience and works tirelessly on behalf of businesses and business owners in commercial litigation, including contract disputes, trade
Read More »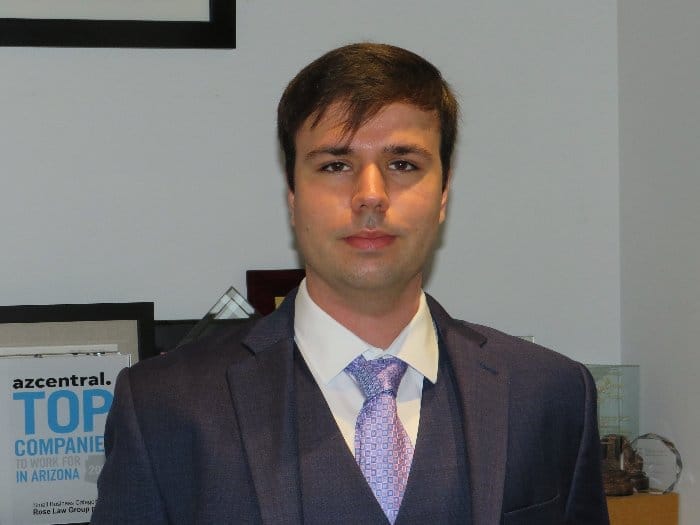 By Rose Law Group Reporter (SCOTTSDALE, Ariz.) John Sud has joined the Litigation Department at Rose Law Group pc as an associate attorney. Sud was raised in Illinois and graduated summa cum laude from Illinois State University with a Bachelor of Science in Finance. He then moved to Tucson where he graduated from the University Of Arizona James E. Rogers College Of
Read More »