Rose Law Group pc's Equine Law attorney is able to assist with virtually any equine related legal matter you may have. From providing equine-related contracts, including purchase and sale agreements, leases, boarding agreements, and breeding contracts to facilitating transactions and resolving disputes, we are there to service all of your needs.
When you can depend on someone to provide preventative maintenance, quality care, and attention to detail, your chances of success are greater. More importantly, your ability to enjoy what you do without worry grows exponentially. The value of a good professional cannot be understated in the equine world. For those things that you cannot do yourself, there are professionals, such as farriers, veterinarians, trainers, and the like. Similarly, Rose Law Group pc's Equine Law department is available to protect your interests.
From purchase to sale, and everything in between, there are measures that you can take to minimize risk, protect your interests, and maximize your productivity within the equestrian industry. In addition to having solid contracts, ensuring compliance with local land use and zoning laws is of paramount importance when keeping horses on your property in Arizona.
In addition to providing contracts and helping you navigate through land use issues we are here to assist in entity formations, show organization, and asset protection. Our legal services also extend to equine related insurance claims, litigation representation, filing for agricultural property tax assessments, and estate planning.
Below is a list of some of the equine related services we offer for stakeholders in Arizona's horse industry:
Horse Owners and Investors in Arizona
Purchase/Sale Agreements
Installment Sales Agreements
Bill of Sale
Estate Planning
Asset Protection
Partnerships and Syndications
Entity Formation
Trainers
Training Contracts
Agency Agreement and Management Authority
Authority to Enter Shows, Competitions, or Races
Dispute Resolution
Commission Arrangements/Split Earnings Agreements
Lesson Contracts
Boarding Facility Operators
Boarding Contracts
Liability Releases
Medical Consent
Dispute Resolution
Employment Contracts
Horse Facility/Property Owners
Land Use Issues
Building Permits
Ground Leases
Agricultural Property Tax Assessments
Liability Releases
Breeding
Breeding Contracts
Shipped Semen Agreements
Mare Management Contracts
Club Disputes and Resolution of Registration Issues
Other Equine Services
Litigation
Insurance Support
Inquiries and Hearings
Organization Structuring
Show Management Support
Transportation Agreements/Waivers
Tax Matters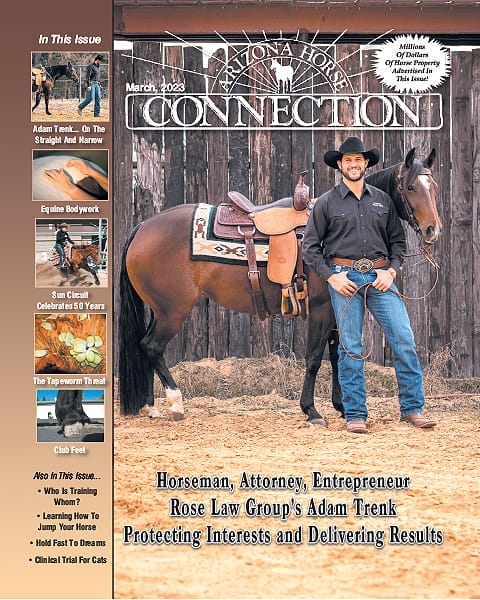 By Trudy M. Zeiler | Arizona Horse Connection Magazine "If horses are your business, or just a passion, Adam Trenk, Esq., can keep your interests on the 'straight and narrow.'" That's how Arizona Horse Connection magazine kicks off its in-depth profile of Rose Law Group's partner and director of equine law. Horseman: "Trenk can provide top-tier legal advice to entrepreneurs from any walk of
Read More »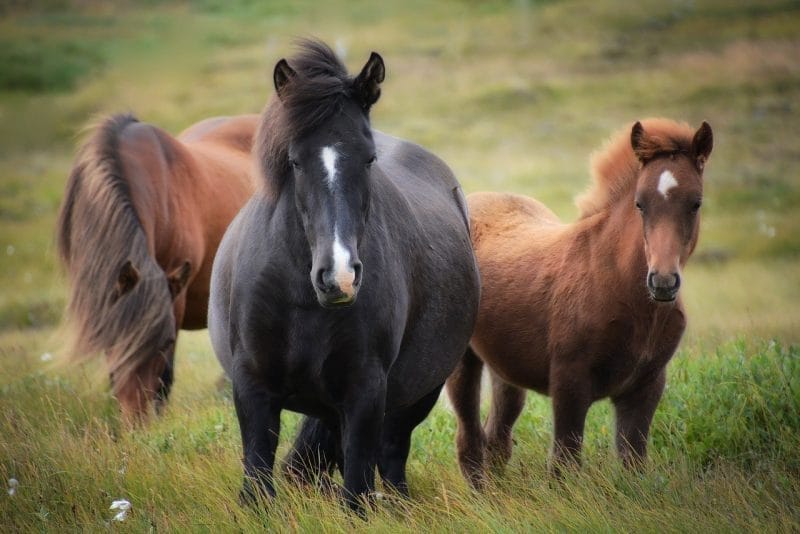 By Adam M. Trenk, Esq. | Oklahoma Horses Magazine For the most part, the level of a business's organization varies based on its size, scale, and maturity level. I have been consulting with Equine Professionals for more than 11 years, and have been around many facets of the horse industry over the course of my life. I have seen professionally
Read More »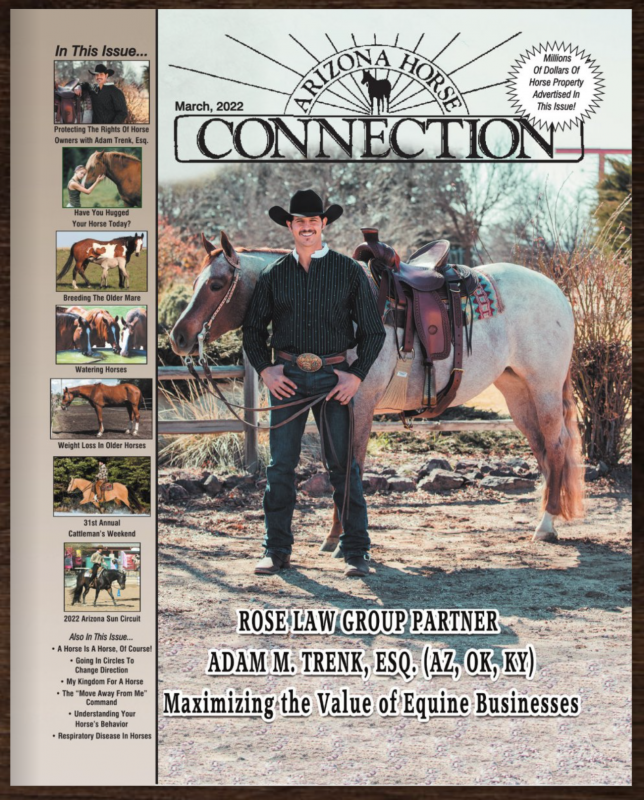 See Adam Trenk aka The Law Horse in the March 2022 issue of Arizona Horse Connection http://www.horseconnectionmagazine.com/ahcmarch2022/index.html
Read More »