Partner and Director of Family Law
Mr. Fisher is a partner and director of Family Law at Rose Law Group pc. He is a native of Ohio, earned a B.A. in Political Science and minored in Sociology of Law at Miami University, in Oxford, Ohio, in 2001.  He earned his Juris Doctor from Syracuse University College of Law in Syracuse, New York, in 2005. He was admitted to the Arizona State Bar in 2006 and is also admitted to practice before the U.S. District Court for the District of Arizona.
While in law school, Mr. Fisher clerked for a Common Pleas Judge in Ohio and for the Office of the Federal Public Defender in New York. He also dedicated a large portion of his law school experience providing criminal legal services to indigent clients in inner-city areas of Syracuse, New York with the criminal law clinic.
Since settling in Arizona after graduating law school, Mr. Fisher has focused his practice on representing clients in high-conflict, high-asset family law matters. Mr. Fisher has provided exceptional legal representation for such clients at law firms near Lake Havasu City, and in Scottsdale, Phoenix and Glendale.
Mr. Fisher handles all domestic relations/family law matters, including, divorce, legal separation, complex spousal maintenance and business valuation matters, paternity, child custody, parenting time, child support, Pre- and Post-Nuptial Agreements, modifications and grandparent's rights. Mr. Fisher also handles criminal matters, including, but not limited to, DUI, Extreme DUI, Aggravated DUI, OUI, Domestic Violence, Assault, Criminal Damage, Disorderly Conduct, Drug Offenses, Theft, Endangerment, Civil/Criminal Speeding, Reckless Driving, Underage Drinking, Other Vehicular Crimes, Post-Conviction Relief, Probation/Parole Violations, Sentence Modifications and some Sexual Offenses.
Mr. Fisher currently serves as a Maricopa County Superior Court Judge Pro Tempore. He is an "Avvo Rated" attorney and has made countless appearances on local media networks to discuss popular family and criminal law- related topics.  He was named an Amazon best seller for his work on the book A Cup Of Coffee With 10 Of The Top Divorce Attorneys In The United States. Mr. Fisher was selected as a 2018 Super Lawyers Southwest Rising Star, an honor reserved for those lawyers who exhibit excellence in practice. Additionally, he received the Client Distinction Award from Martindale-Hubbell. Most recently, Mr. Fisher was named one of the 10 Best by the American Institute of Family Law Attorneys. He was named the "Best Attorney to have on your side to end things" by Scottsdale Living. Mr. Fisher also authors articles in the Arizona Foothills Magazine on divorce and custody-related issues. 
In 2014 and 2015 Mr. Fisher was named along with Rose Law Group as one of the top law firms by Ranking Arizona. He serves as a Vanguard Member for Sojourner Center, a domestic violence shelter, and holds monthly workshops for the men and women housed there. Mr. Fisher also volunteers his time providing pro bono legal services for lower income litigants as a part of the Maricopa County Superior Court – Family Law Assistance Program. Additionally, he previously served on the Board of Directors for the Children's Advocacy League and is a former Vice-Chair of the Board of Directors for the Scott Foundation. Considered an expert in family matters, Mr. Fisher was invited to an ASU panel for the webinar Humanity 101 on the Homefront: Co-Parenting discussing healthy co-parenting skills
In his free time, Mr. Fisher enjoys spending quality time with his wife Alexandra and his children Dylan, Landon and Camila, traveling, playing softball and supporting The Ohio State Buckeyes.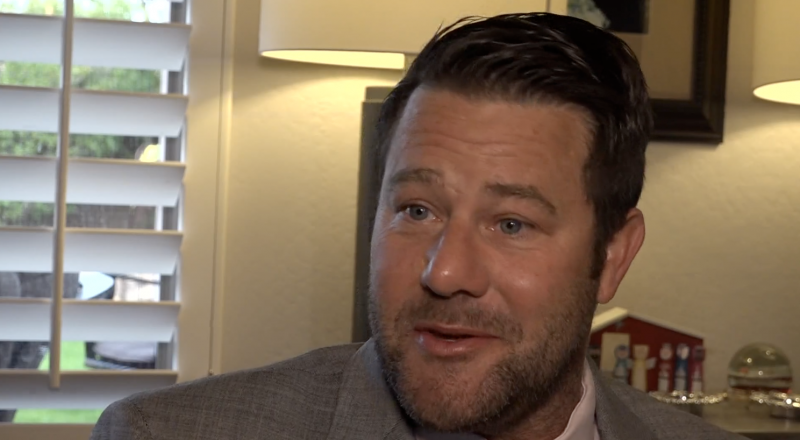 By Michael Doudna | 12News Phoenix Sealing criminal records In Arizona, an arrest can stay on someone's criminal record even if no charges are filed. "Your criminal record typically sticks with you forever," Kaine Fisher, an attorney with the Rose Law Group, said, "And it impacts your ability for employment, living arrangements, and education." The new law allows people to seal
Read More »