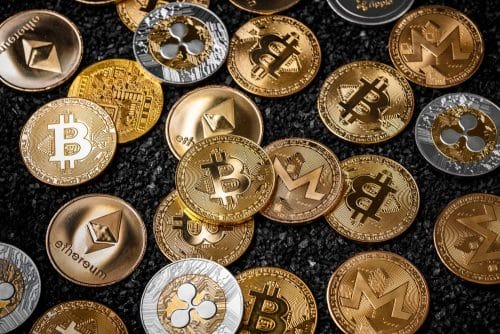 By Kevin Roose | The New York Times
Crypto is a lot of things – including terribly explained. We're here to clear things up.
Until fairly recently, if you lived anywhere other than San Francisco, it was possible to go days or even weeks without hearing about cryptocurrency.
Now, suddenly, it's inescapable. Look one way, and there are Matt Damon and Larry David doing ads for crypto start-ups. Swivel your head — oh, hey, it's the mayors of Miami and New York City, arguing over who loves Bitcoin more. Two N.B.A. arenas are now named after crypto companies, and it seems as if every corporate marketing team in America has jumped on the NFT — or nonfungible token — bandwagon. (Can I interest you in one of Pepsi's new "Mic Drop" genesis NFTs? Or maybe something from Applebee's "Metaverse Meals" NFT collection, inspired by the restaurant chain's "iconic" menu items?)
Crypto! For years, it seemed like the kind of fleeting tech trend most people could safely ignore, like hoverboards or Google Glass. But its power, both economic and cultural, has become too big to overlook. Twenty percent of American adults, and 36 percent of millennials, own cryptocurrency, according to a recent Morning Consult survey. Coinbase, the crypto trading app, has landed on top of the App Store's top charts at least twice in the past year. Today, the crypto market is valued at around $1.75 trillion — roughly the size of Google. And in Silicon Valley, engineers and executives are bolting from cushy jobs in droves to join the crypto gold rush.
"Just like how transportation and the internet accelerated globalization in the last century, blockchain technology is set to again transform the world as the first decentralized, public database that is worldwide and much more secure and efficient than current record-keeping systems. We're seeing and working with all kinds of innovative and creative projects in the crypto space right now as the underlying technology is about more than just crypto – it's NFTs, Decentralized Autonomous Organizations, metaverse, play to earn gaming and other new use cases. If you're reading this, you're early."

Omar Abdallah, Rose Law Group Web3 and Digital Assets Attorney