Planner and Project Manager
Nate Tonnemacher serves in the role of Planner and Project Manager, as part of the Land Use Solutions team here at Rose Law Group. He manages and facilitate client needs as it relates to Planning and Design, Land Acquisitions, Land Development, Land Use and Zoning, Community and Government Relations, Environmental Planning and Renewable Energy consulting and Water Resources practice areas. He received his B.S in City and Regional Planning and Urban Design from California Polytechnic State University, San Luis Obispo and have received post-graduate credits in Geospatial Sciences from Northern Arizona University.
He has over 5 years of experience managing complicated entitlement cases, variances, multi-family and commercial design cases as wells as general plan and specific plan updates on behalf of cities and counties in Arizona and California. This includes the City of Scottsdale, City of Prescott, Town of Prescott Valley, in Arizona, as well as San Bernardino County, the City of Santa Maria, and City of Santa Rosa in California. He has also consulted, as part of a larger urban design team, for the City of Lisbon, Portugal.
While working with and managing teams of consultants, he prepares many comprehensive and general plan amendments, rezoning cases, entitlements including special and conditional use permits, development review cases, annexations and subdivision cases. Nate has facilitated countless neighborhood and regional outreach efforts on behalf of cities and counties, as well as processed and coordinated countless residential and commercial variances and final plan reviews.
"I take pride in my research and analytical abilities, as well as my interpersonal and organizational skills. I lean on my experience and education in multiple fields to deliver the highest quality product to my clients," he said.
Nate specializes in problem solving by finding solutions during the most difficult due diligence, entitlement, permitting and variance case processes. As he works directly with the client, their team and with attorneys and consultants across practice areas, his primary goal is to assist with addressing a verity of land use, planning and development issues in a simple but effective way.
He is a member of the Arizona and American Planning Association, and an advisor and contributing member of the Urban International Design Contest (UIDC) and Knowledge to College non-profit organization. He is also a contributing author and editor of "Lisbon: Between History and Modernity" (2011).
Outside of work, you can find him at one of the local golf courses or playing pick up basketball. He is a performing musician- a drummer, you can usually find towards the back of the stage, and a member of his Church's worship team. He loves to spend time with family and friends and loves to travel.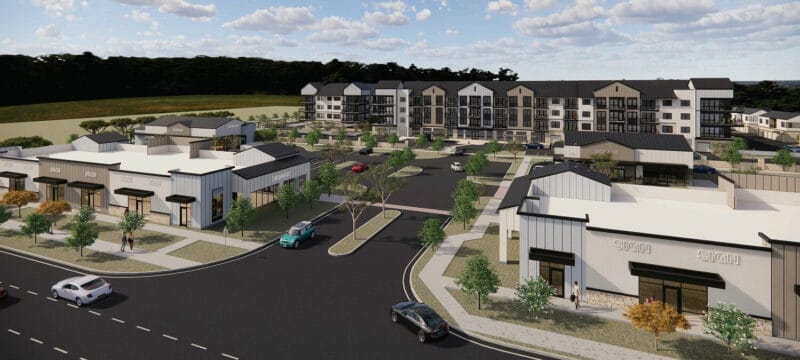 Photo via City of Mesa (Disclosure: Rose Law Group represents Fore Green Development, LLC.) By Richard Dyer | YourValley The planned look and landscaping for a Hawes Crossing MX Village 1 mixed-use development west of Hawes Road on the north side of Elliot Road were discussed at a recent meeting of the Mesa Design Review Board. A total of 233 apartment units in four-story buildings
Read More »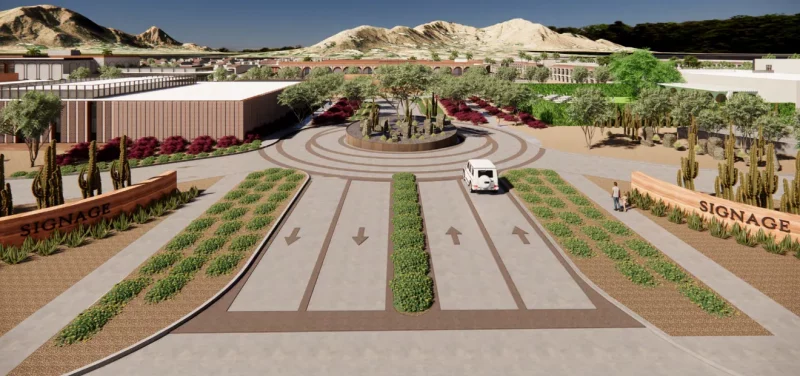 Photo via Highgate (Disclosure: Rose Law Group represents Highgate.) By Corina Vanek | Arizona Republic Construction is planned to start "as soon as possible" on an expansion and renovation of the Scottsdale Plaza Resort, which will add three restaurants, a new spa and cafe building and 64 new hotel rooms to the nearly 50-year-old resort. The first phase of the
Read More »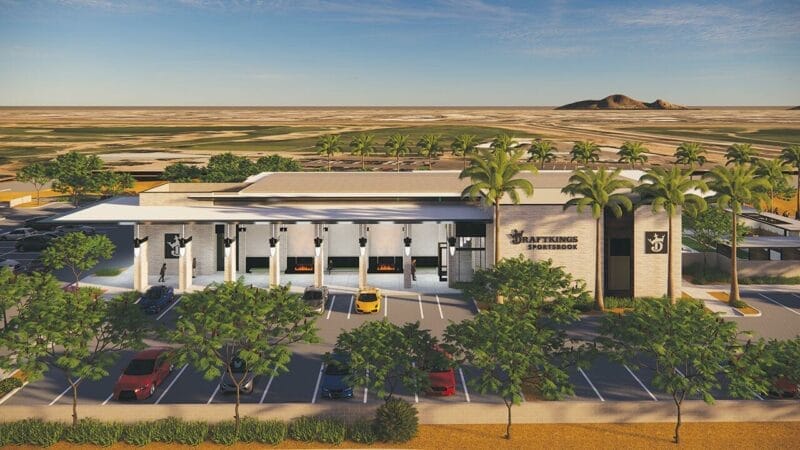 (Disclosure: Rose Law Group represents PGA TOUR.) By Scottsdale Progress Nearly two years after DraftKings announced plans to open a retail sportsbook at the TPC Scottsdale golf club the facility is inching closer to opening this fall. Once completed, the 13,000-square-foot facility that sits on a 3.2-acre parcel on the southeast corner of Hayden and Bell roads will include a
Read More »